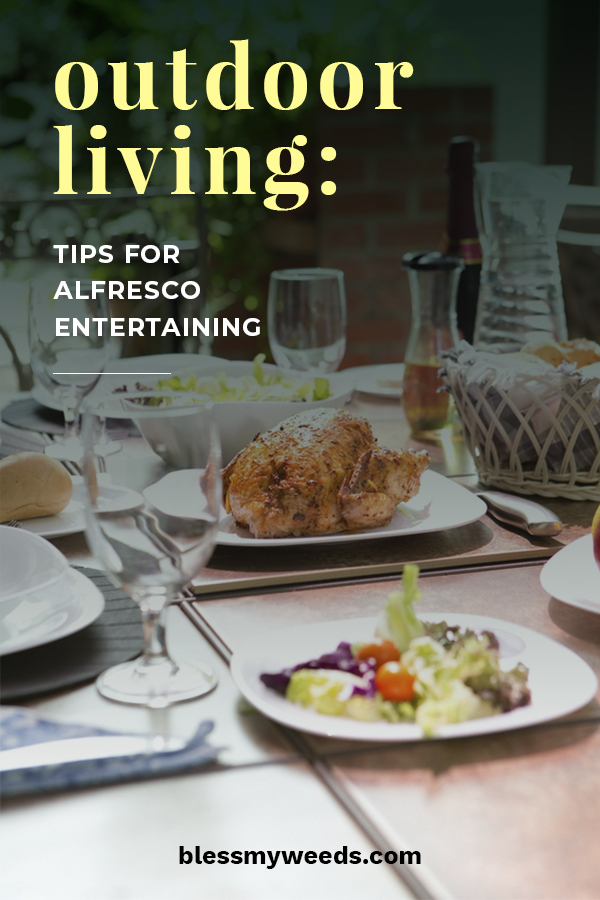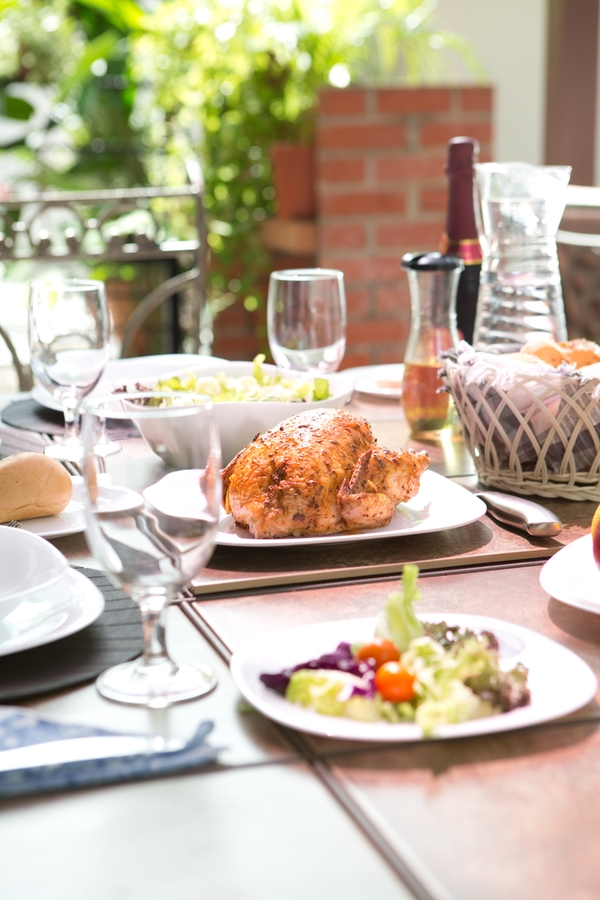 Dining alfresco is one of the best parts about the warmer weather months. But you don't have to dine at an outdoor restaurant. Alfresco entertaining at home is easy and enjoyable. Today I've got some tips for alfresco entertaining that will help you host some amazing dinner parties, right in your own backyard.
What Is Alfresco Entertaining?
Did you know that the words "al fresco" are Italian? Literally translated, they mean "in the cool." I like the feeling those words evoke, because sometimes it is much cooler to dine outside on the patio, especially if the oven was on in the kitchen! Note that Italians use the phrase all'aperto for outdoor dining–the use of the term alfresco started in America.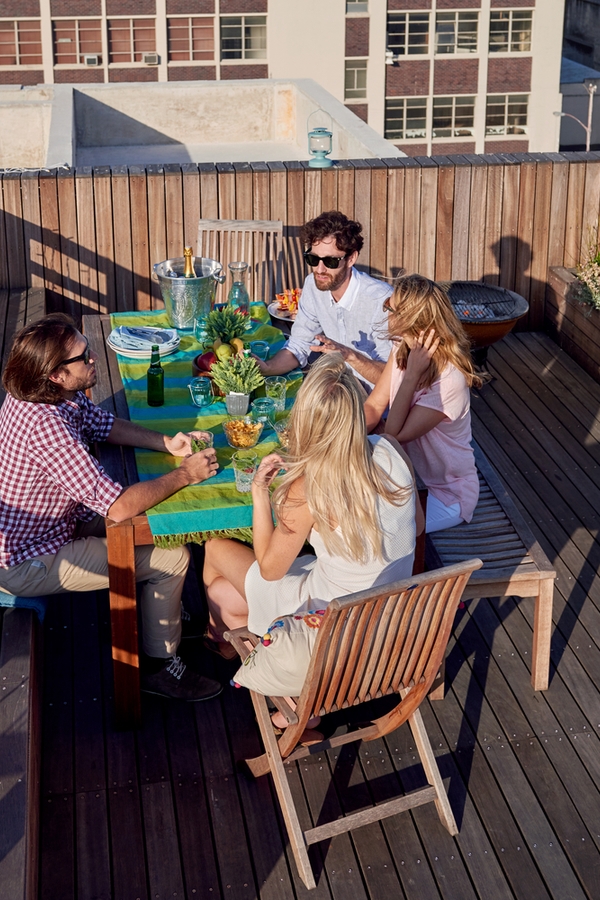 Tips For Alfresco Entertaining
Here are some tips to help you make your alfresco entertaining as fun and enjoyable as  possible.
A functional outdoor area for dining. An area that isn't too far from your kitchen is a big plus when planning your alfresco entertaining. You might consider how accessible it is for your guests, and whether you plan to invite anyone with accessibility issues.
Add touches that make your outdoor dining area more comfortable for cooler and hotter weather. If your chosen outdoor dining area is in full sun, think about adding a sun shade. If the area is covered, you might add a ceiling fan for hot days and a gas fire pit for cool evenings.
Make sure you have great lighting. Lighting is important, especially if you plan to dine just before or after dusk. You want your guests to be able to see their food and each other. Light strings are always an attractive option for an outdoor dining area. Battery-operated tea lights hung from the trees are a beautiful touch! 
Invest in some comfortable outdoor furniture. Comfortable and functional outdoor furniture is a must for alfresco entertaining. Have you ever considered investing in teak garden furniture?
An outdoor "kitchen" is convenient. An outdoor spot for cooking and chilling your food is extra convenient for an alfresco entertaining area. It can be as simple as a barbecue grill and a stainless steel cooler. Grab an apron and check out these outdoor kitchen ideas!
Alfresco entertaining is one of the best ways to enjoy your friends, family and outdoor living area. So don't wait, write up your guest list and plan the menu today!