We all want to have the greenest, thickest lawn on the block. But summer heat, insects, and everyday abuse can really take its toll. You may end up with brown spots, thinning grass, and places where the grass has totally disappeared. You can only water and fertilize so much to try and compensate for that, and sometimes those things aren't really addressing the issue. Lucky for us, there are some things we can do to repair our suffering lawns. Here are a few tricks that might help.
1. Diagnosis
In order to treat your lawn's symptoms successfully, you first have to diagnose the problem. If you can't find the answer yourself, it's best to call a lawn care specialist to have them take a look. Your problem could be grubs (an insect that results in brown spots), too much shade, over or under watering, or poor soil health.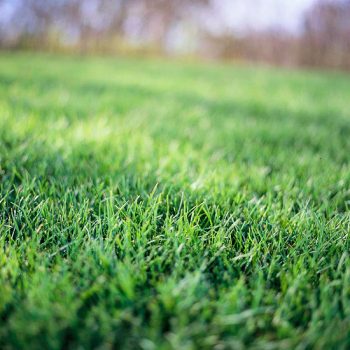 2. Too Much Shade?
If your lawn gets too much shade, it will likely begin to die off. Even shade-tolerant grasses don't usually do well in full shade. But you also don't want to prune the heck out of your trees and risk hurting them. In extreme shade conditions, you might be better off to replace the grass in these places with a shade-loving ground cover, like sweet woodruff or bishop's hat. You could even plant shade perennials there, or lay mulch instead.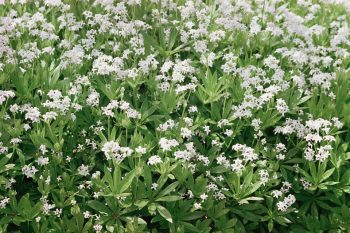 3. Thin and Patchy?
If your grass seems consistency thin and patchy, you probably need a soil test. You can get a DIY kit for $20 or less, or you can call your local USDA extension for help in diagnosing the problem. Once you have a test done, you can find the right type of treatment.
4. Grubs Bugging You?
These slimy, milk-white characters are actually a species of beetle larvae. Grubs to feed on your grass roots, leading to all kinds of dead spots in your lawn. While there are probably a few grubs lurking under the surface of your lawn, in low concentrations they are unlikely to be a problem. In high numbers, you'll definitely see dead or wilting turf. The healthier your lawn is, the more grubs it can tolerate. Treatment depends on the species of grub, but preventative insecticides applied in the spring and fall usually help.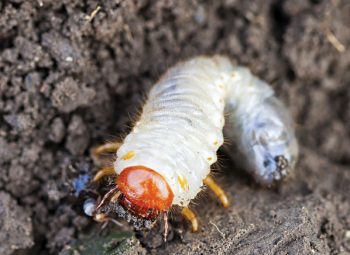 5. Got Bald Spots?
If your lawn has unexplained bald spots, you'll likely find weeds popping up there since there is no resistance. Dig out the damaged section (and any weeds) plus about 6 inches of surrounding lawn that is still healthy. Level out the soil and amend it with compost and starter fertilizer. Lay down some grass seed according to package directions, and keep the area moist until they germinate. If you go for sod, simply cut a section to fit, press it down, and water the area frequently until established.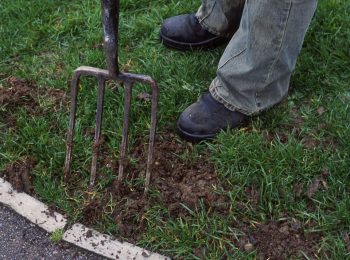 6. What About Crabgrass?
If you're under a crabgrass invasion, you're probably super frustrated by it. However, there's a fairly simple treatment you may not have tried. Apply some corn gluten meal, available at farm and garden supply centers. As a natural alternative to chemical herbicides, it works well to inhibit crabgrass growth. Apply it in early spring and follow with a spring fertilizer. Also, beware that cutting your grass too short can encourage crabgrass growth.