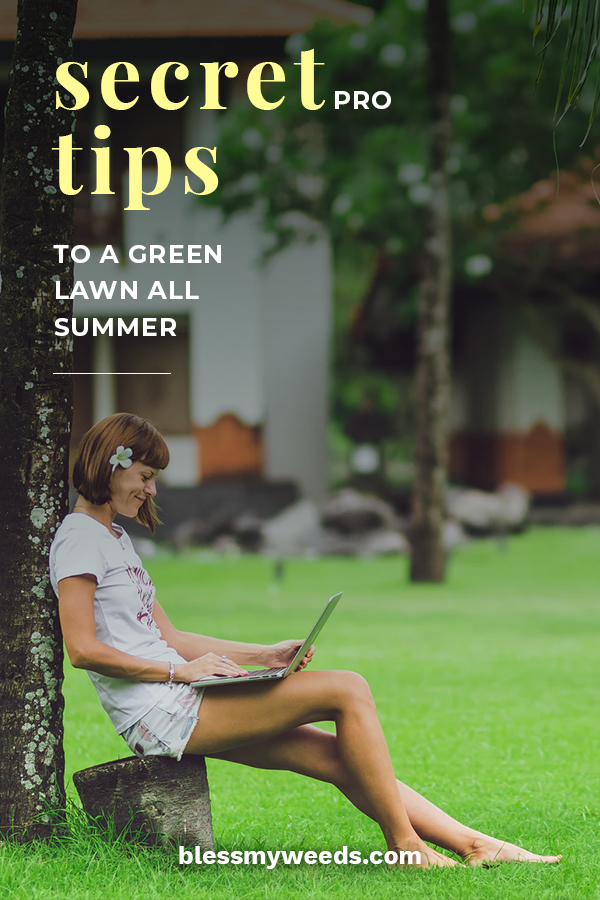 As a gardener, one of my goals is to keep a green lawn all summer–even when the heat comes on! But sometimes it is easier said than done. So to help us all attain that lush, green lawn we want, I've got secret pro tips to a green lawn all summer. You might be doing some of these things already, but stick around to make sure you're doing them all. It's your best bet for the prettiest lawn yet!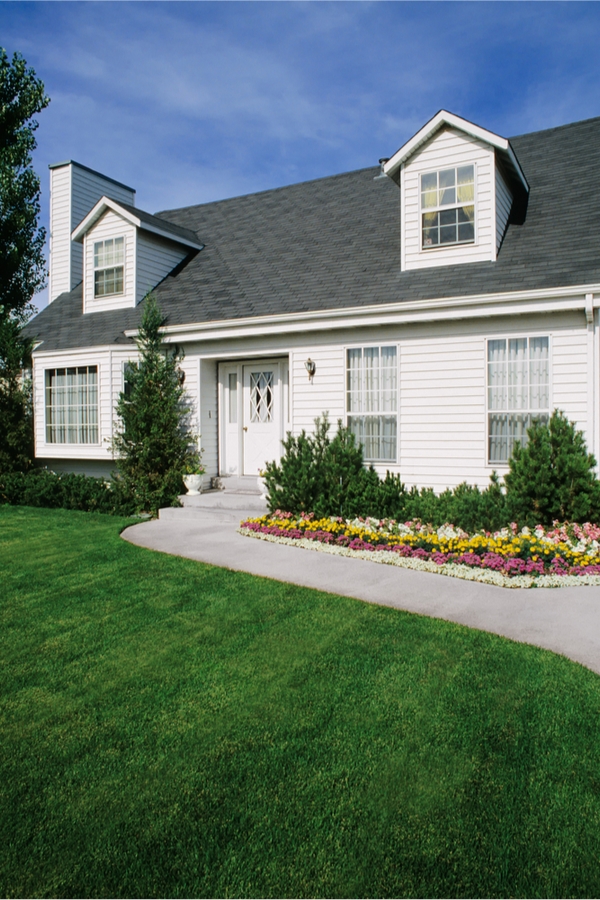 Pro Tips to a Green Lawn All Summer
Here are the things lawn care pros do to keep their lawn healthy and happy, even during the heat of the summer.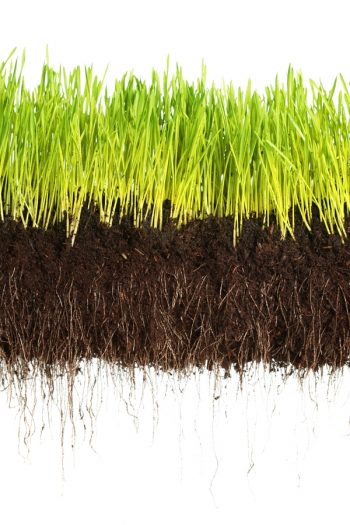 See those nice long roots in the picture above? A great root system like this is the best way to ensure a healthy green lawn all summer. But how do you get your lawn to establish such deep roots? Here are the basics:
Start by checking the pH of your soil. Knowing your soil's pH level is critical to the best lawn yet. Different types of grass prefer different levels of alkalinity and acidity, so you should know this before you put down any grass seed.
If you have a lawn that is struggling, test the soil pH against what your grass would prefer, and then you can amend the soil accordingly. This just might fix your struggling grass issues.
Make sure you are watering less often, but when you do water it needs to be for a longer period of time. Deeper, less frequent watering periods help to encourage deeper root growth in your lawn.
Fertilize your lawn at regular intervals through the summer, according to manufacturer's directions. And again, knowing your soil's pH level is beneficial here too.
Additional Tips To A Green Lawn All Summer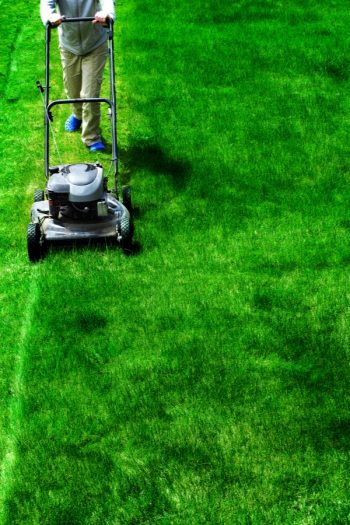 This tip also goes along with encouraging deeper root growth of your lawn. When you mow, do not mow the grass too short! Allow for a longer cut. Leave the grass a little longer to encourage the grass to shade the soil and protect the root system from the scorching heat of summer.
In addition, don't be afraid to repair any bald spots or yellowing areas in your lawn. I've got tips for that too!