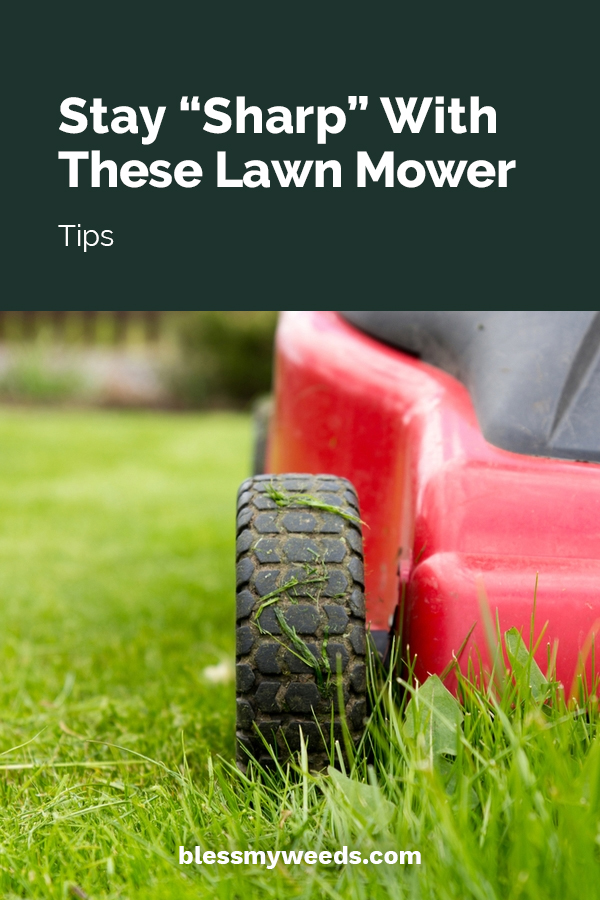 Summer might be on the downside, but if your yard is like mine, you will still be mowing into October. That means there is still a lot of mowing left, so stay "sharp" with these lawn mower tips. Believe it or not, nothing is harder on your lawn than a dull lawn mower blade! So while you stay sharp, your lawn will stay healthy.
Lawn Mower Tips: Why You Need to Keep That Blade Sharp
A lawn mower blade needs to be sharp. Not only does a dull blade negatively affect the look of your lawn, it also negatively impacts lawn health. A dull lawn mower blade causes a ragged, discolored lawn. It even leads to dying grass! Grass blades that are cut cleanly recover quickly, but grass cut with a dull blade cannot recover nearly as well. It also takes a lot longer to mow the lawn when the blade is dull–and that's just more time you have to spend on it.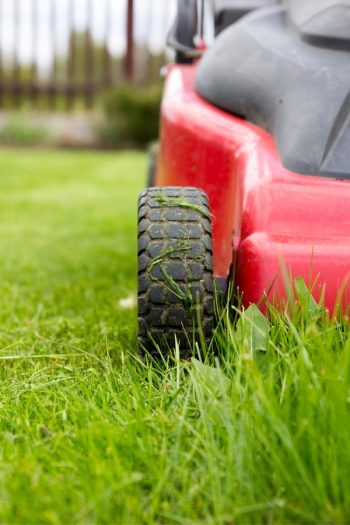 Lawn Mower Tips: How to Sharpen Your Blade
If you mow your lawn weekly, you should be sharpening the lawn mower blade every other month–or after every 8th mow. It's not hard to sharpen the blade, and doesn't take a whole lot of time to do it yourself.
First, remove the blades from the mower for best results.
Use a vice to securely hold the blade while you sharpen it.
A metal file or a bench grinder are great tools for sharpening lawn mower blades.
Use the file or grinder to remove dents and nicks from the blade, and then sharpen up the cutting edge.
Re-attach the mower blades to the mower. Make sure to balance them properly.
Additional Lawn Mower Tips
When cutting your lawn, set the blade for the longest cutting height. Cutting the lawn too short exposes the root system to more heat and evaporation. Allowing the grass to grow longer helps protect the root system from the heat of summer and encourages a healthier lawn. And always mow the grass when it is dry. Mowing when wet leads to a clogged mower deck. Before you go, see these tips for a greener lawn all summer.