Today's post is all about inviting backyard ideas. If you feel like your own backyard is not that great, the good news is that it's easy to change it. Take a look at 10 ways to make it more inviting!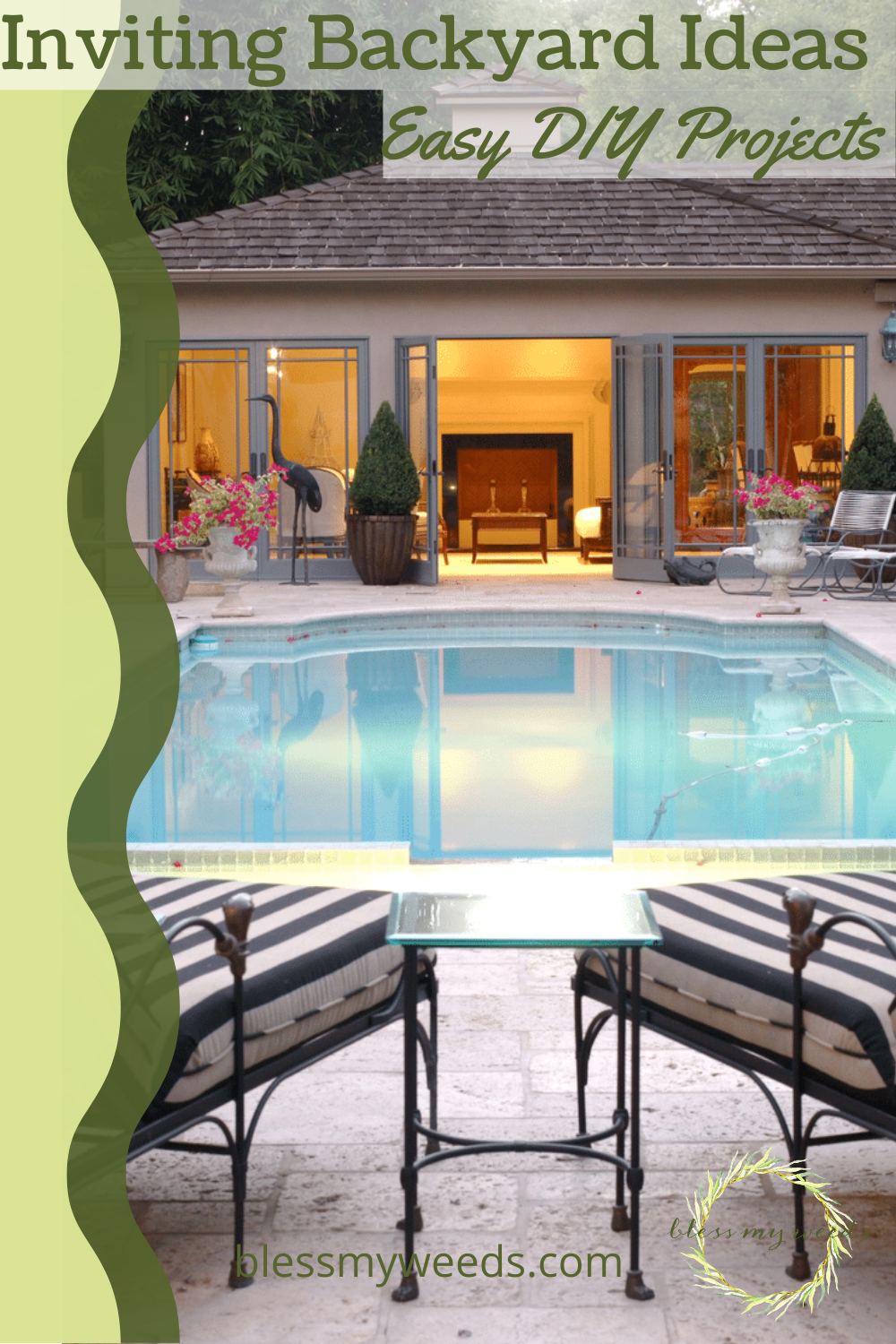 Inviting Backyard Ideas
So all you have in your backyard is a patch of grass and some plastic chairs? It's not hard to make more out of it. Consider how you can create a place where you, your family, and friends can relax and have fun together. These 10 ideas are here to inspire you and help you imagine the possibilities for your own backyard!
#1 Install a pathway with wood, brick, pavers or pea gravel. Nothing shouts "inviting backyard" like a clear path that leads straight to it. Take the next step and build a garden path.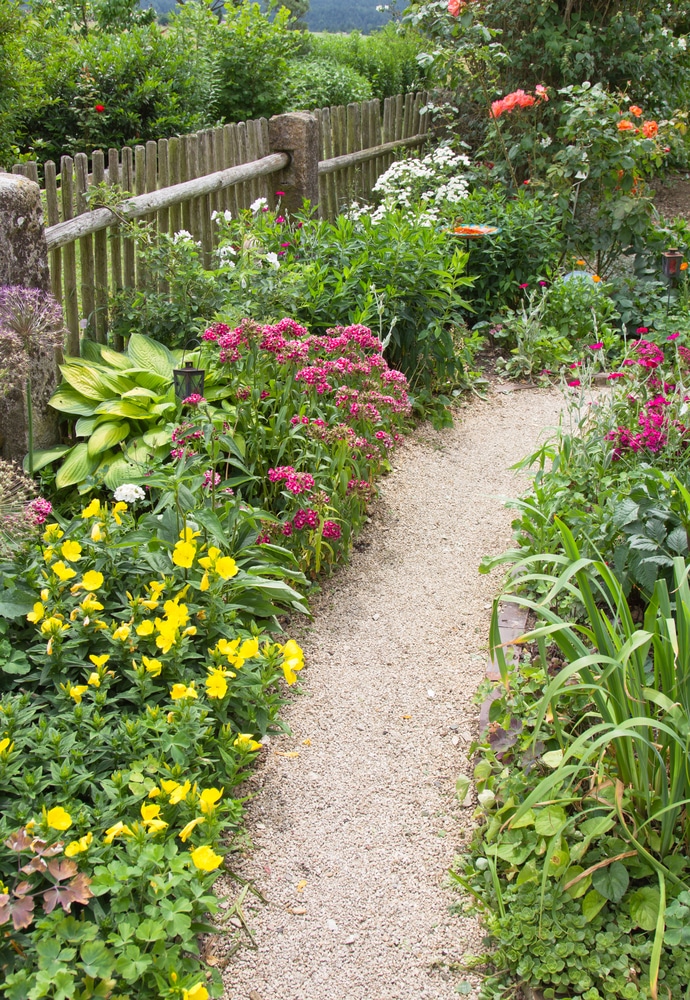 #2 Invest in some nicer patio furniture with some longevity. No more cheap plastic chairs–get the good stuff! I highly recommend teak, for lots of reasons. Everyone needs somewhere to sit once they're invited in to your outdoor space.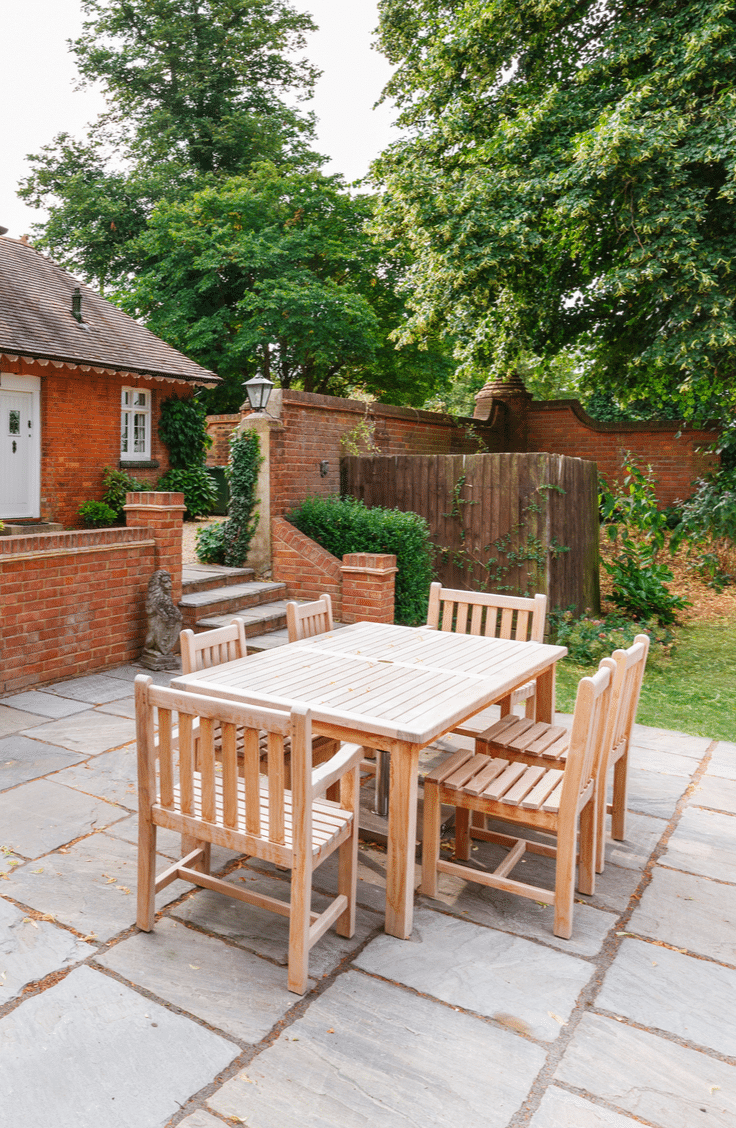 #3 Surround the sitting area with a green screen–lots of greenery to give it a private, enclosed feel. A cozy backyard is an inviting backyard.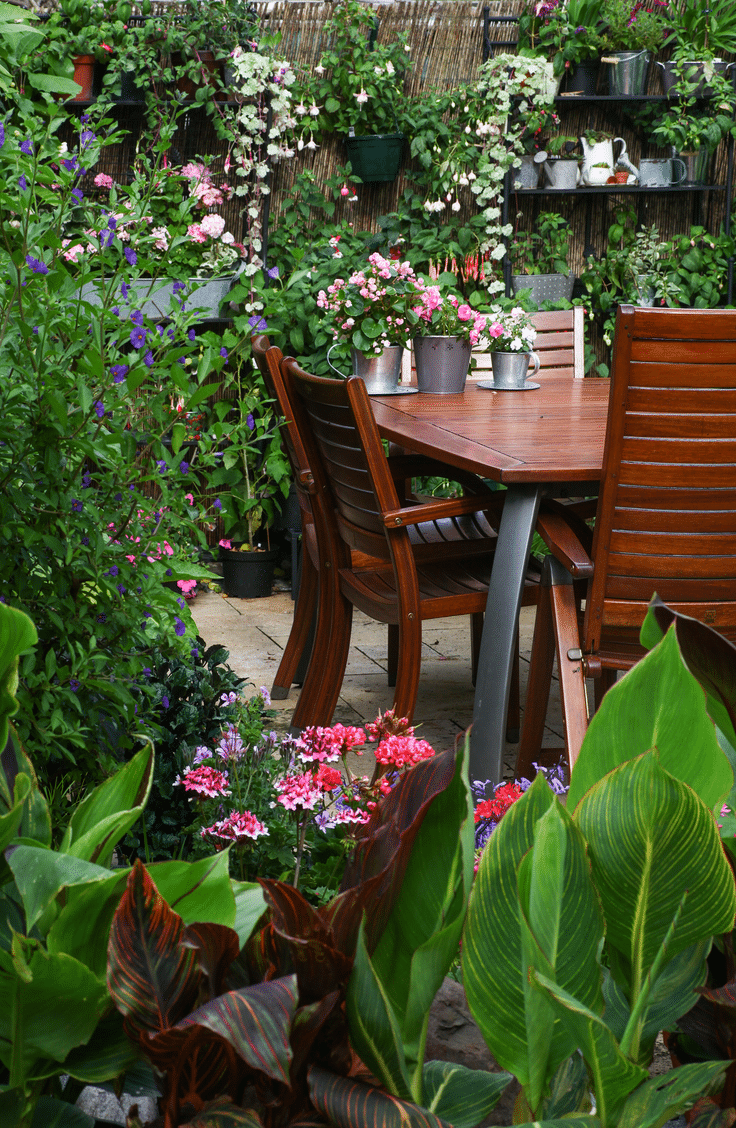 #4 Add a fire pit and a s'mores making station. S'mores are the face of cozy and inviting. Who can resist them?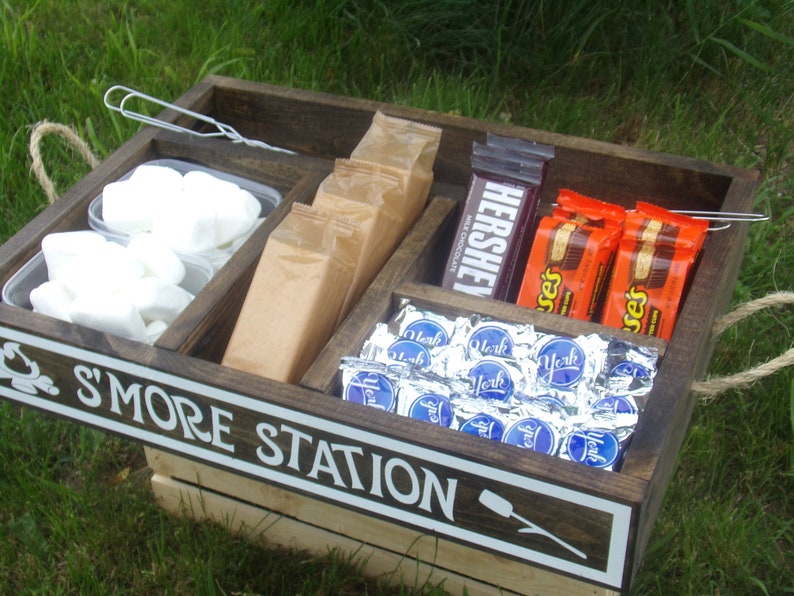 #5 Sling up a colorful hammock and some romantic lights. Time to cozy up with a special someone!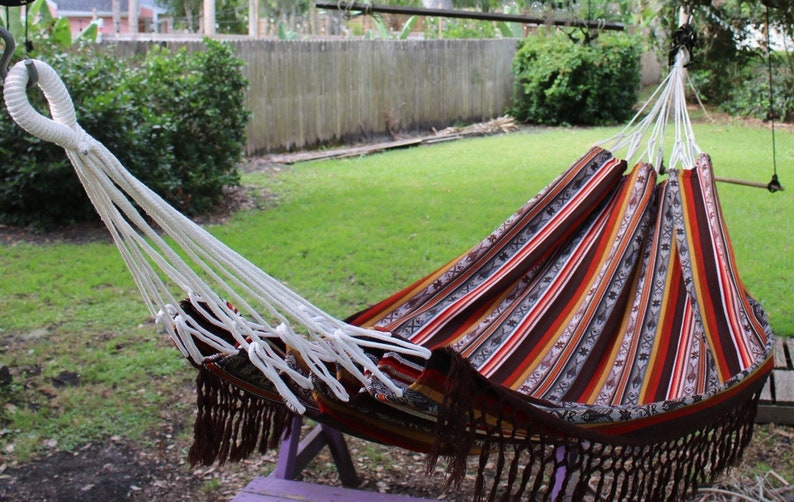 More Ways To Create An Inviting Backyard
#6 Install a quaint fence and gate. Your inviting backyard needs a special entrance to set it apart!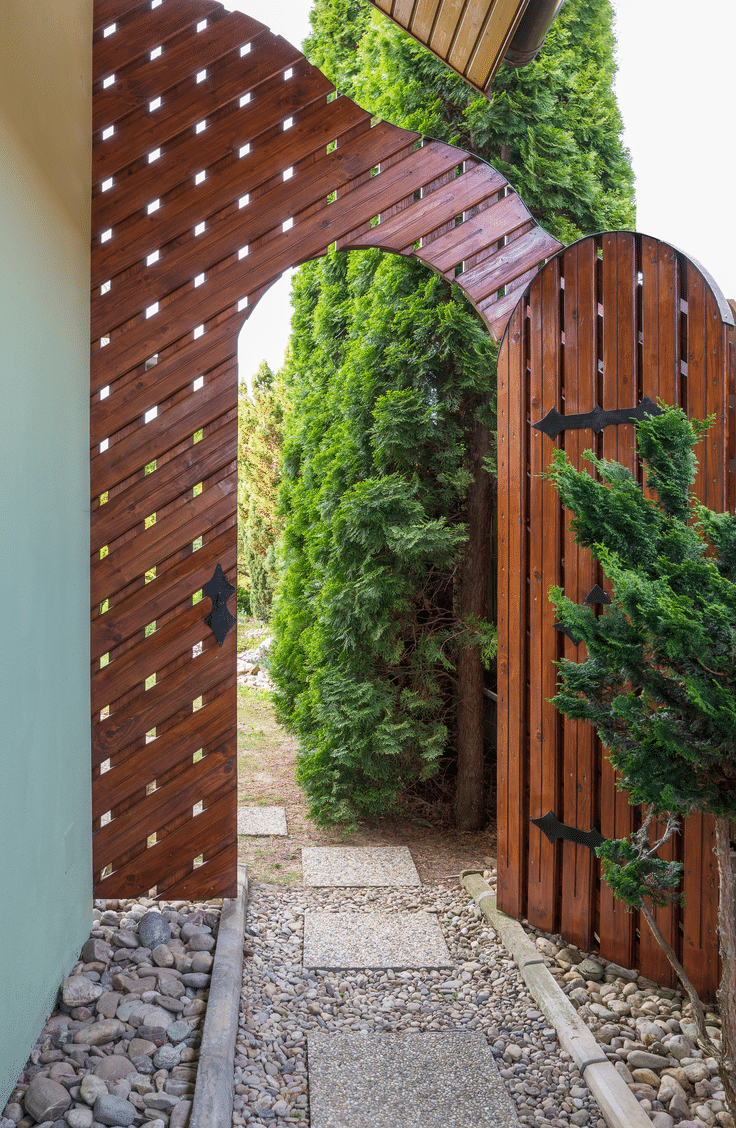 #7 Think big and bring out a full-sized dining table for entertaining on perfect summer nights.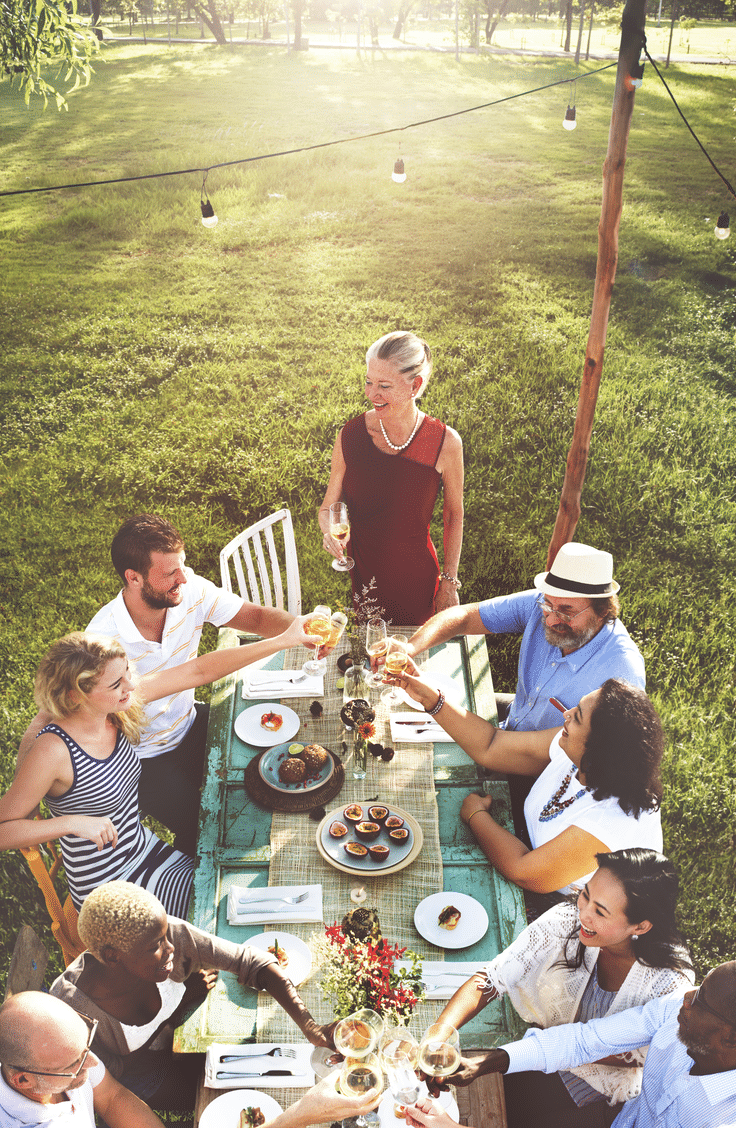 #8 Install a fireplace in a cozy corner. An outdoor fireplace is a cozy addition to your backyard, especially during the cool autumn months. It extends your entertaining season by a lot!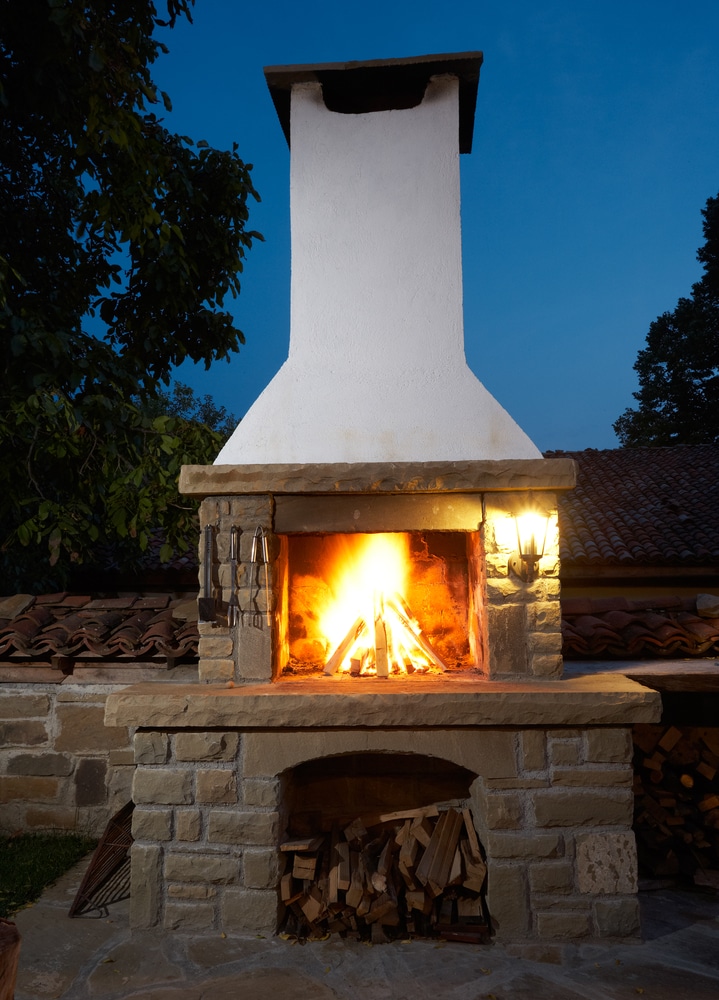 #9 Although it's a big investment of time and money, it's hard to resist the draw of a cooling swimming pool on a hot day. A hot tub is a nice alternative and can be enjoyed year-round if you like.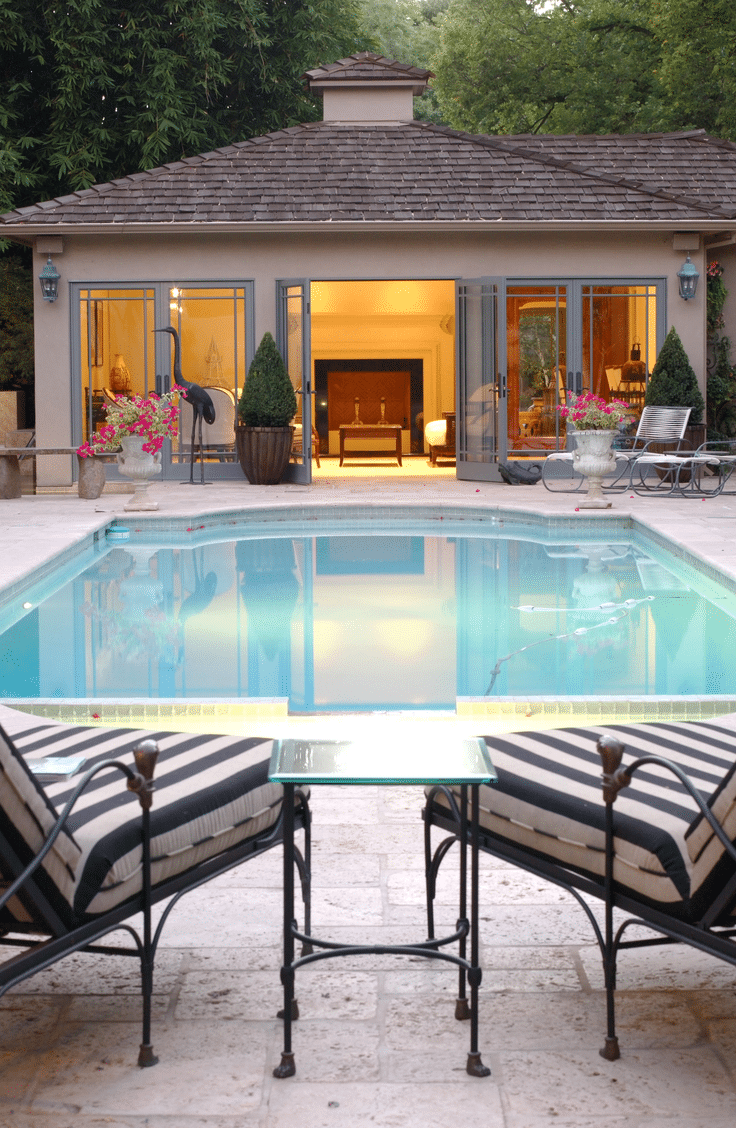 #10 Add a covered patio or deck, and include a ceiling fan for extra comfort on warm days.