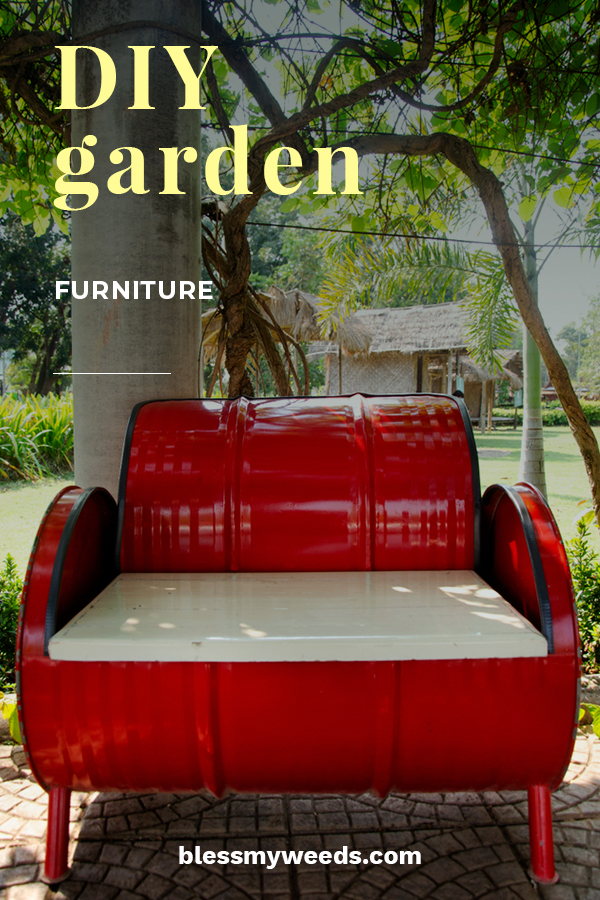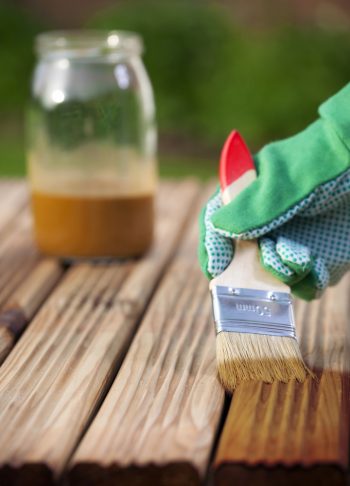 First of all, DIY garden furniture is an excellent choice for any garden. To really enjoy your garden, you need garden furniture where you can sit back, relax and enjoy all the fruits of your labors. But that doesn't mean it has to cost a fortune! This is where DIY garden furniture comes in. It is a great way to re-purpose used lumber and other items into usable garden furniture. Stick around to see some ideas!
DIY garden furniture ideas
Have you ever thought about the versatility of old metal 55-gallon drums? There are many ways to use those around the yard and garden. One way is to convert them into DIY garden furniture. The durability factor alone makes it worth considering!  Use a saw that will cut metal to cut a 55-gallon drum. In the example above, one-third to half of the diameter is cut away, leaving 3-4″ on the ends for armrests. The seat can be made from a slab of plywood, old Formica, or anything else you can think up. The cut section is then re-positioned and soldered to make the back rest for a pretty darn cute DIY garden loveseat! Furthermore,  I love that this one is painted in a glossy red, but I could picture it in turquoise too.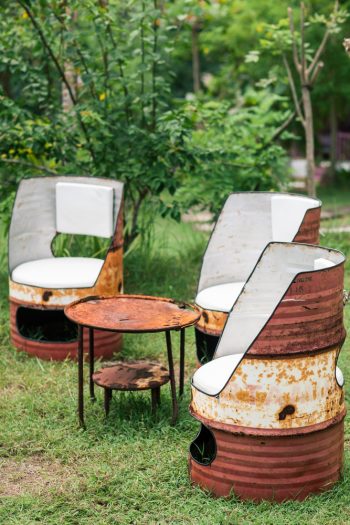 Here is another way to re-purpose 55-gallon drums into DIY garden furniture. This is probably my favorite idea.  It's just all in how you make the cuts with your saw. In the image above, the drums are cut in the upright position to fashion individual chairs. Certainly you could add cushions to the back and the base of the chair to add comfort. You can definitely choose whether or not to paint your furniture. The examples in this picture look charmingly rustic!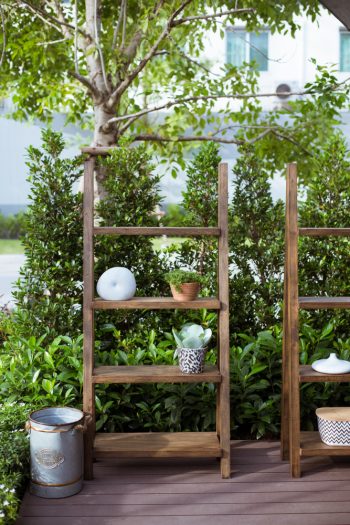 More DIY garden furniture
An old ladder makes fantastic DIY garden furniture. For that reason, why spend a lot of money for shelves to display your potted plants? Just use wooden ladders or step stools. The beauty of it is that you can customize these to your own liking. Leave them as is, paint them, or stain them another color. This is the perfect spot for your summer herb garden! Maybe I have convinced you to try this?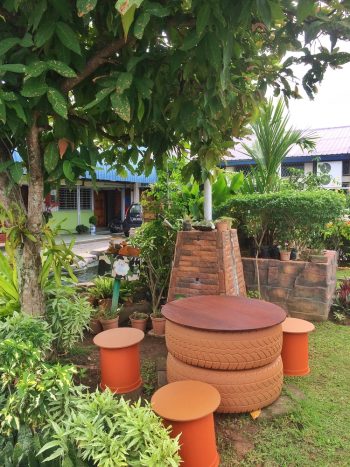 Finally, old tires and wooden spools are other things to use to make cute DIY garden furniture without blowing the budget. Stacked tires, painted and topped with wood cut to fit makes such a cute bistro-style table. Convert wood spools into matching stools by painting them a coordinating color. Above all, be sure to use exterior paint for all of these projects!
For more garden furniture ideas, see our post on using chippy furniture for your garden decor.