Sometimes a simple stepping stone path can really tie your whole backyard together. Don't just settle for a boring and ordinary path, though, use some of those creative juices and make a unique stepping stone project that's as unique as the rest of your yard. Take a look at some of these ideas to get you started.

    Mosaic
The fun thing about mosaic stepping stones is that there's an infinite amount of shapes, colors, sizes, and designs! This is just one of the many options you can choose from. Just make them fun and exciting for all of your backyard visitors!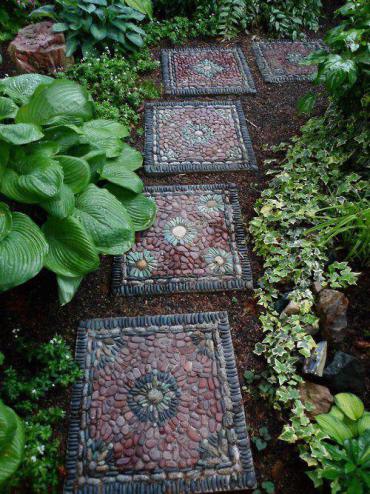 Glow-in-the-dark
Not only does this idea give you a great stepping stone path, but also makes it a fun addition at night! Make the glowing parts in the shapes of animals, or just have fun decorating the stones however you want.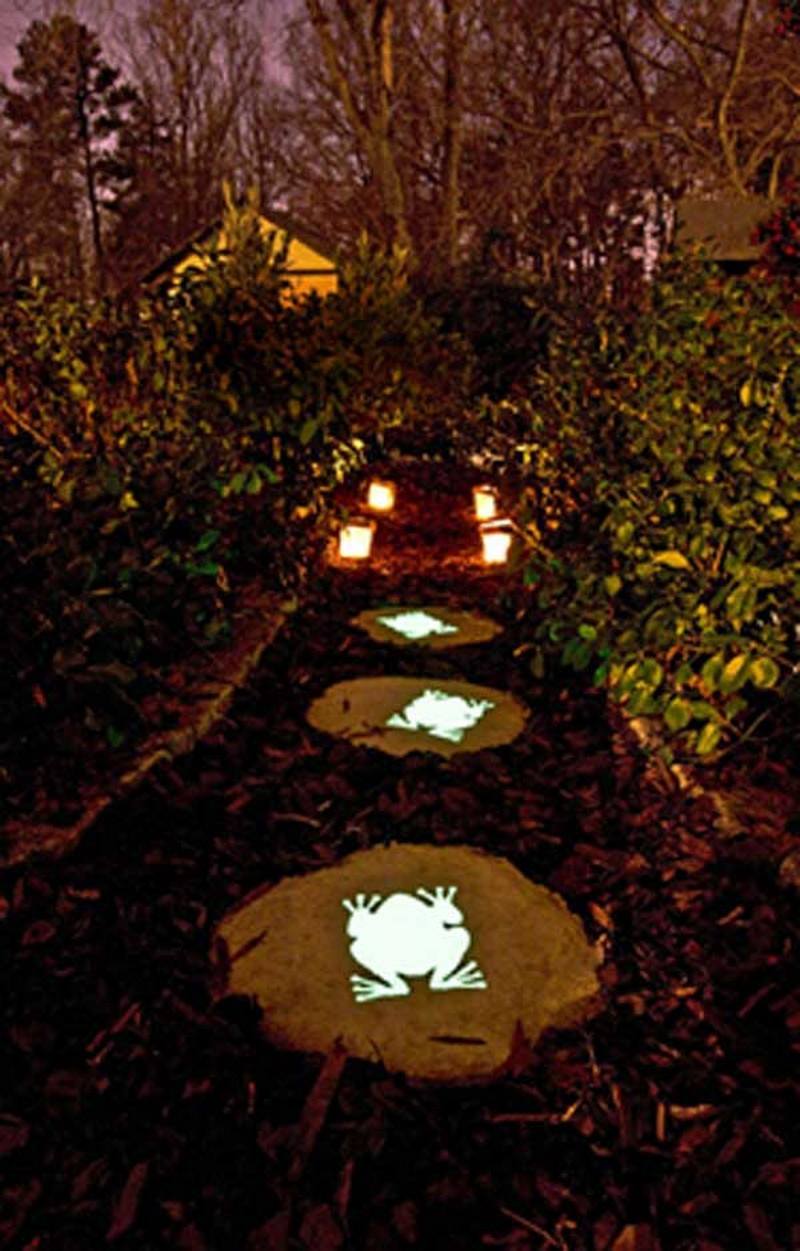 Leaf
This is a fun project to work on with the kids. Find large leaves, stick them in some cement, and you've got yourself some new stepping stones. Keep them gray and classy or paint them fun colors to add a pop to your backyard.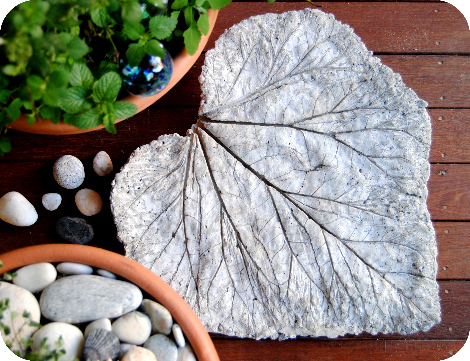 Footprint
This idea is adorable! Find fun shaped rocks, arrange them in the shape of feet, and press them into the ground to make "footprint" stepping stones. Make a stepping stone path that both leads the way and catches everyone's attention.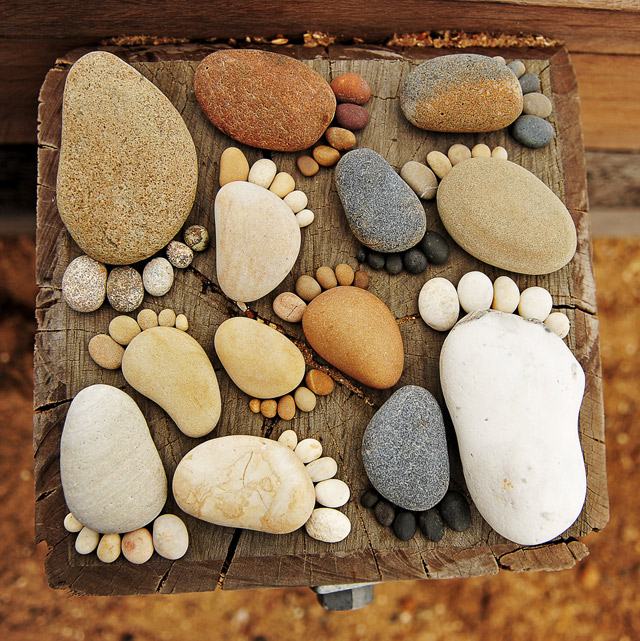 Cake Pan
Use a simple cake pan to make as many perfectly circular stepping stones as you'd like! Add crushed up pieces of dishes, marbles, or anything else you'd like to make each stone individual and unique!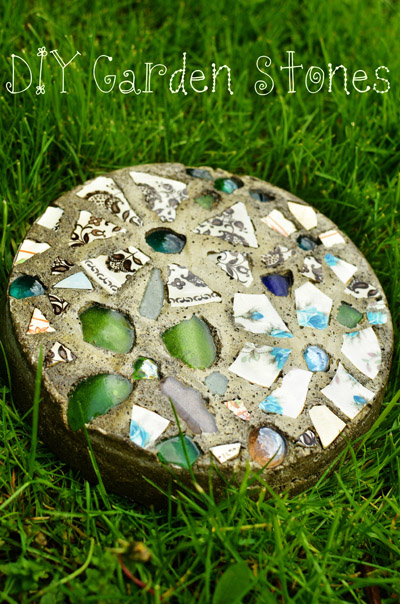 Old Wood
Okay, so maybe this one isn't 100% stone, but it does make for a great pathway idea! Take some rocks, and then place pieces of wood evenly spaced out to get a classy and elegant backyard pathway.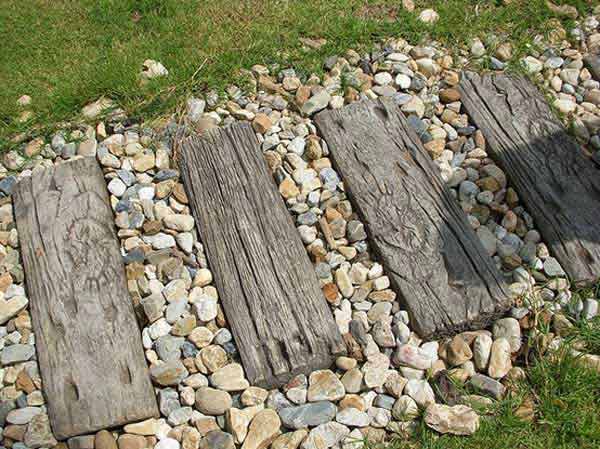 Hopscotch
What a fun idea! Get some bright paint and square blocks and make a fun hopscotch pathway for your backyard! Not only will it be a good guide, but your kids can also have hours of fun playing on them!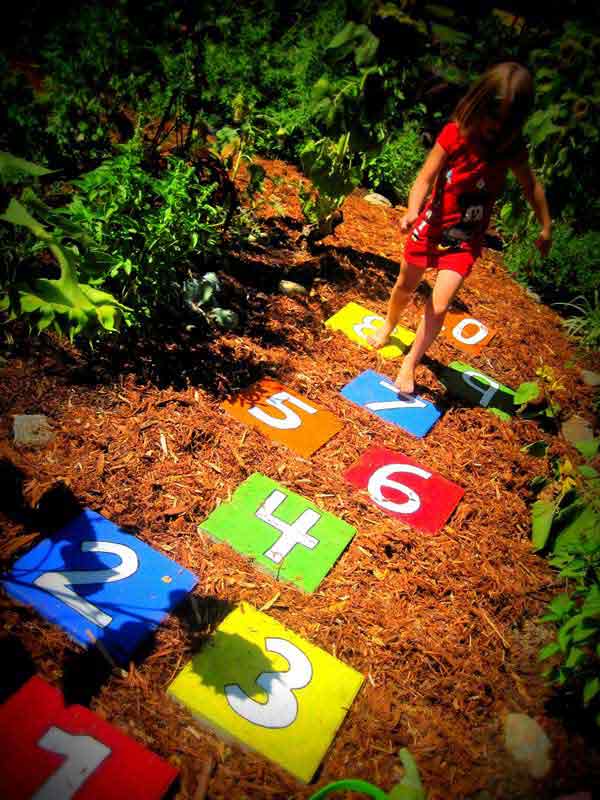 Butterflies
If you're artsy, then here's an idea for you. Take your normal stepping stones and craft them into the fun shape of butterflies. Add colorful stones and other pieces to add life to the cement butterflies. Each stone can be uniquely crafted to make a captivating stepping stone pathway.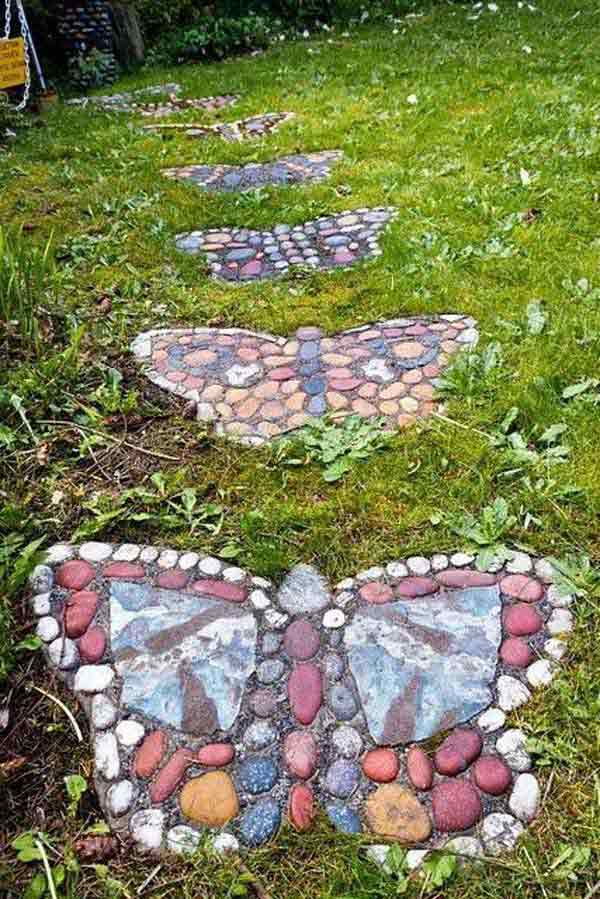 River Rocks
This is a classic and classy idea for a stepping stone project. Make circle spots in the ground and fill them with river rocks. You can attach them all together or let them sit in the holes loosely, whatever you feel is safest and best.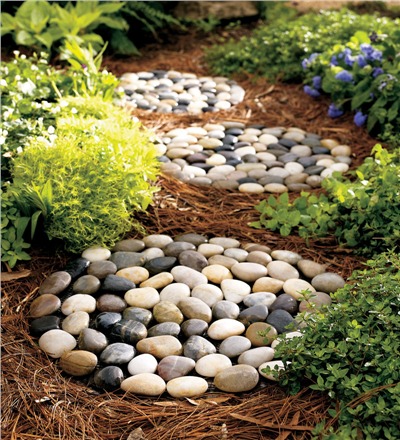 Hearts
Although this idea isn't for everyone, it's a fun and cute addition to the backyard. Get the heart-shaped stones and decorate them with whatever paint or design you think will look best in your yard.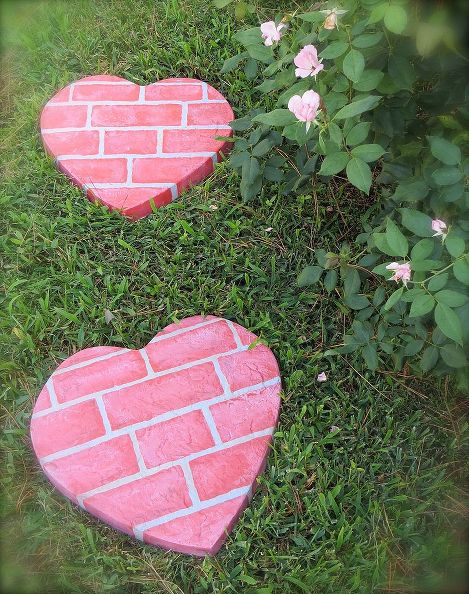 Moss and Stone
There are a lot of ways to make a moss and stone pathway, so get creative with this idea! You can cover the stones in moss, or use moss to separate the stepping stones and get a calming and fancy project to work on.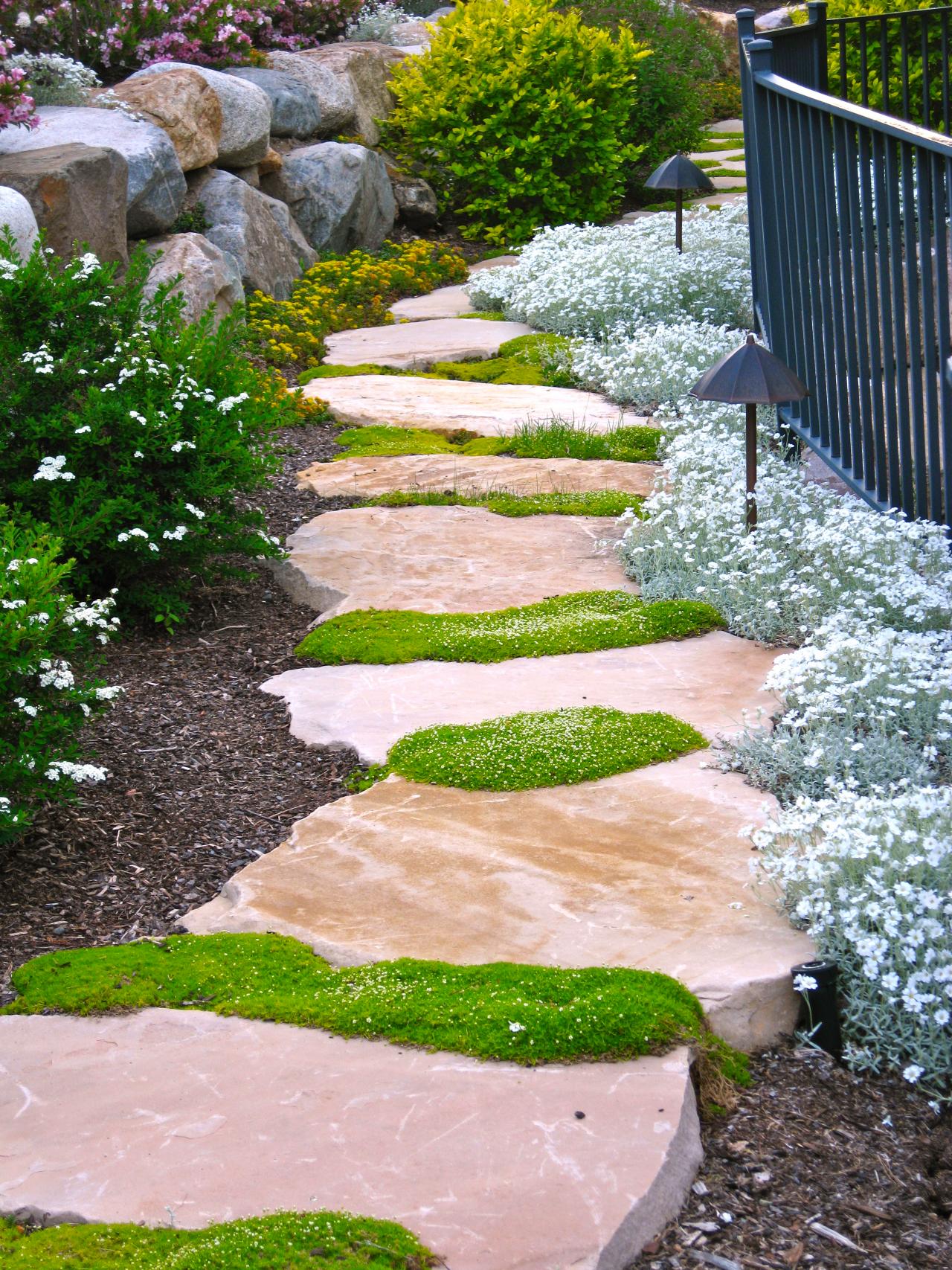 Square
This is a simple idea, but one that can really pull your whole backyard together. You can use the same pattern on each slab, or you can decorate them each differently; whatever you want! Just make sure to have fun and that you love how they look!