Most often, gardeners and homeowners plant bulbs straight into the ground. Maybe we want to tiptoe through the tulips. Perhaps we want a row of tall iris right in front of the porch. These are great ideas, but there's certainly nothing wrong with planting your bulbs in containers. Wouldn't a large pot of tulips be just the thing right next to the front door, or on your patio? You can grow just about any bulb in a container. If you're interested in making this work for you, here's how to do it successfully.
1. The Right Container
Start by choosing the right container with plenty of room. Get one with drainage holes in the bottom, or drill a few of your own.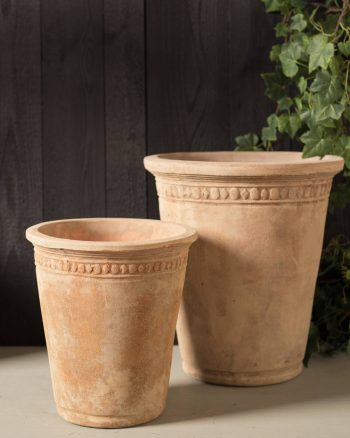 2. Plant in the Fall
Like your other fall bulbs, plant your container bulbs in the fall. Spring bulbs are a little more finicky, and will need very well-drained soil to prevent rotting. You can try planing spring bulbs in containers, but you may need some extra pearlite and extra drainage holes in the bottom of your container.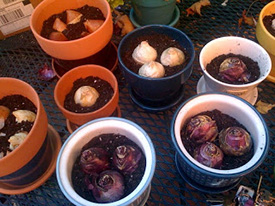 3. Soil & Water
Fill your container with a good quality potting soil — not garden soil. Plant bulbs with the same depth you'd apply if you were putting them in the ground. Your bulb's package should have directions, but it's usually 6 to 7 inches for daffodils or tulips, and 4 to 5 inches for smaller bulbs like crocus. After planting, water them well.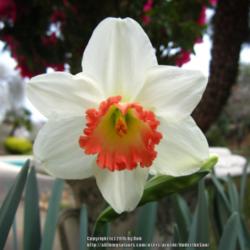 4. Winter Care
If your pots are sensitive to the cold temperatures of winter, or you're other wise concerned that your bulbs will get too cold (which they may without the protection of all that surrounding soil), bring your pots into your garage or shed for the winter. Put them in a spot where they'll get some sunlight, like near a window. Don't bring them in the house, as even most basements will get warmer than your bulbs should be getting at this time of year. Once things warm up in the spring, you can put them back outside.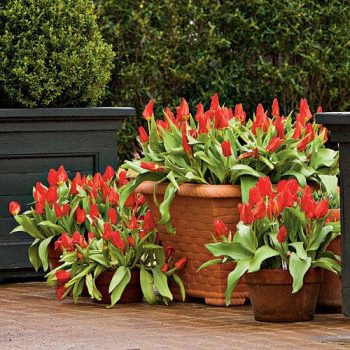 I got all of my tips and facts from the following articles. Please use them if you feel they could be of help to you!
The Right Container
Plant in the Fall
Soil & Water
Winter Care
Wait! Before you go, learn more about potting bulbs here: