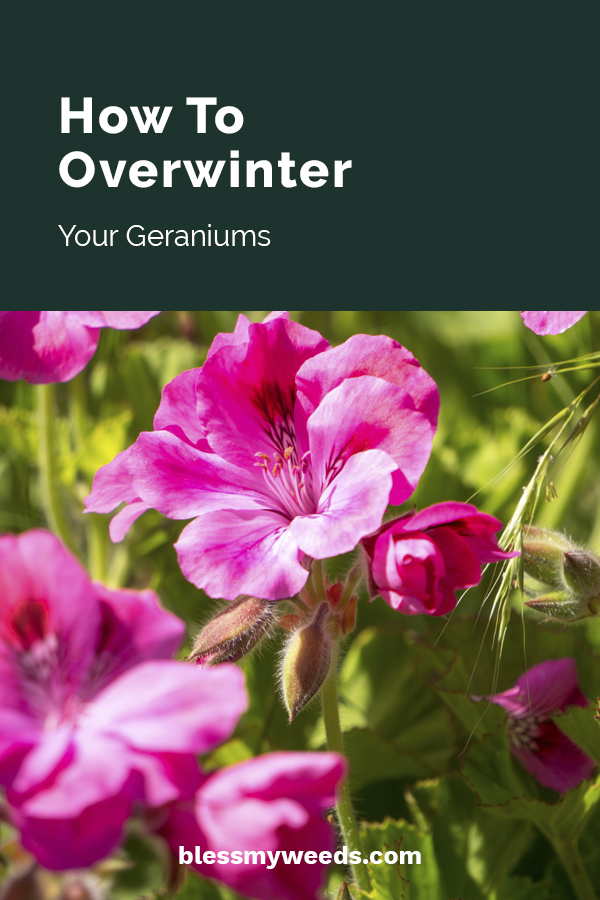 Geraniums are annuals. Or are they? If you love your geraniums and go to the trouble of planting them every year, you'll be glad to know that you don't necessarily need to do that. By taking some simple steps, you can actually keep your geraniums over the winter, basically turning them into a perennial. How cool is that? Let's take a look at how you can do it.
1. Dig 'em Up
Your geraniums won't survive the winter if you leave them in the ground. What you need to do is dig them up and replant them into flower pots. Store these pots in your garage or basement for the winter, where it'll be warmer. When replanting, trim the geraniums back by around 1/3.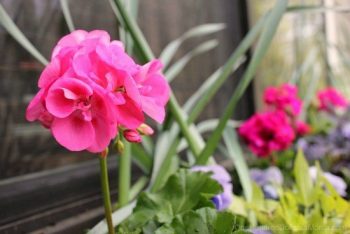 2. Storage, Water, and Light
Yes, you'll need to water them while your geraniums are in storage, but you give them much less…more like once or twice a month. Keep them near a window so they have some light, or supplement them with a lamp. They don't need a ton of light, so don't worry about it too much — just make sure they get some.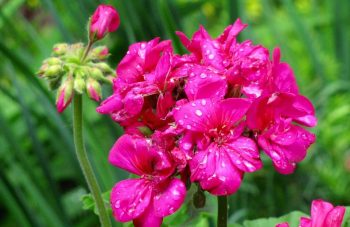 3. Force Dormancy
If you aren't too keen on keeping potted geraniums in your garage for the winter, you can handle them like a bulb and basically force them to go dormant. This method is a little more tricky, but if you want to try it, dig them up and brush the dirt of the roots. Then hang them, root side UP, in a cool, dry place (like a basement or garage). To maintain their dormant state, they need a temperature around the low 50s. About once per month, water the roots to keep them from drying out too much.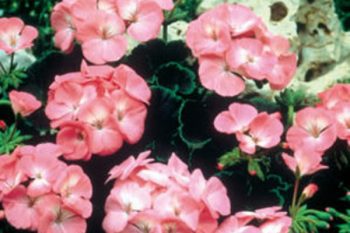 4. Propagate
Aside from overwintering, you can also propagate your geraniums by taking some steps during the offseason. Take some cuttings first, but take them from the tips — not the woody part of the stem which doesn't root well. Put your cuttings in a well-draining container of vermiculite and wet it down well. Leave your pots in bright window and wait for them to develop roots over 3 to 4 weeks. Water them regularly during this time. Once strong roots are developed, you can transfer them to potting soil. To encourage better root growth, dip your cuttings in root stimulator before putting them in vermiculite.
Now that you know how to overwinter your geraniums, you can simply replant them in your garden next year. They'll look fantastic next to your poppies or other perennials.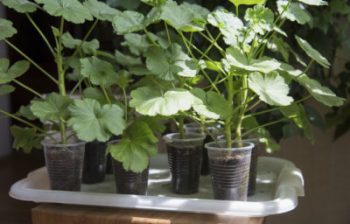 Article links and resources for this article were found here:
Dig Them Up:
https://www.onehundreddollarsamonth.com/how-to-over-winter-geraniums/
Storage, Water & Light: https://www.thespruce.com/overwintering-geraniums-1403592
Force Dormancy: https://www.csmonitor.com/The-Culture/Gardening/diggin-it/2010/1007/How-to-overwinter-annual-geraniums
Propagate: https://www.gardeningknowhow.com/ornamental/flowers/geranium/how-to-start-geranium-cuttings.htm
And while you're at it…you can't miss these other gardening articles: