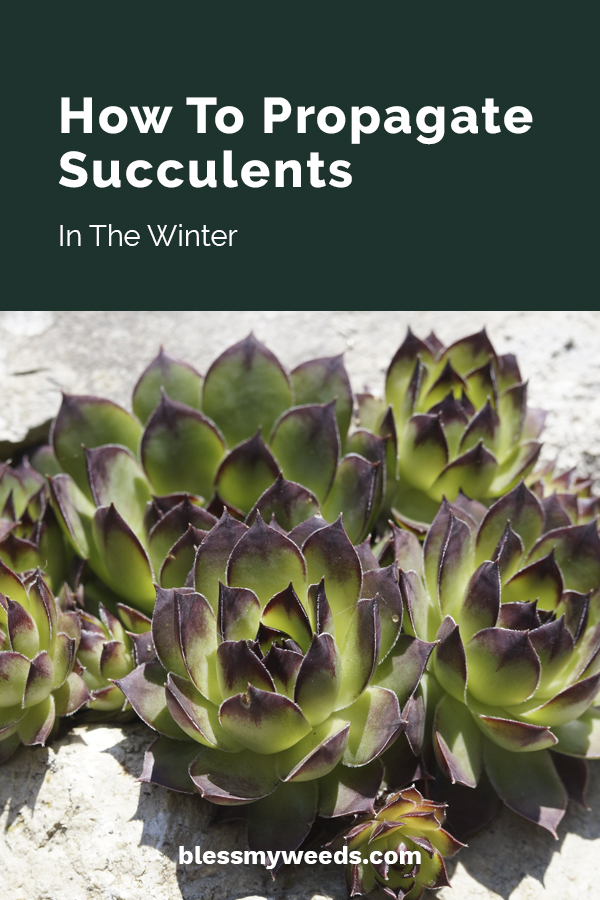 If you love succulents, you probably love having them indoors in the winter. If you've ever wondered about your ability to propagate more succulent plants during the winter months, you can definitely make it work. And really, the process isn't all that  different from any other time of year. Here's how to propagate succulent plants in winter.
1. Two Ways to Start
You can propagate succulents from leaf or stem cuttings. Just carefully cut off a piece to get started. If you choose to use leaf cuttings, be careful to break off the entire leaf, or it won't root. Once you have your cuttings, dip them into succulent rooting hormone. This will help them root faster, but it will happen on its own more slowly.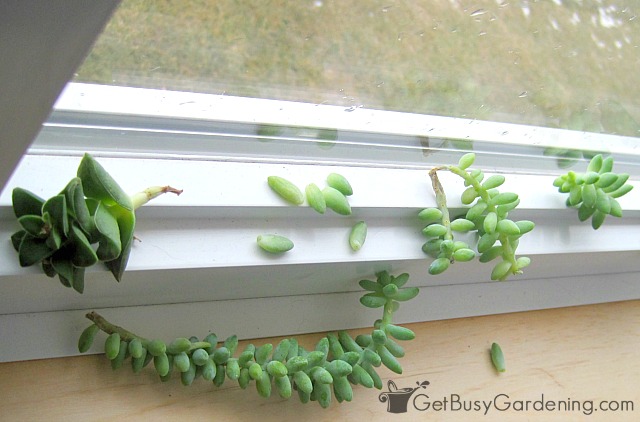 2. Rooting
Get a rooting mixture of of light, sandy soil. Buy succulent soil mix or make your own with sand, potting soil, and perlite. If you use rooting hormone, insert the cutting carefully so it doesn't rub off. You might want to make a hole in the soil first with your finger. Lightly pack the soil around the cutting. While rooting, give your cuttings a little water every day, but not too much.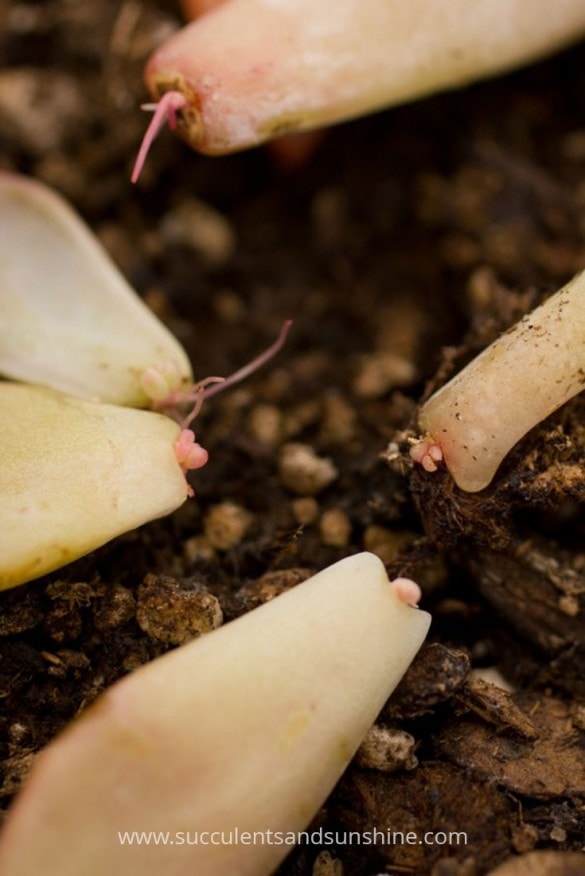 2. Planting
Planting succulent cuttings is pretty easy to do. As soon as they start growing roots, they're ready to plant. Simply plant the rooted stem piece into the succulent soil like any other plant. If you're propagating from a leaf, be careful not to plant the piece too deep. If the roots are small, you can actually let the leaf sit on top of the loose soil, and the roots will dig their way down as they grow. When planting, use small starter pots of 2 to 4 inches. Once potted, care for your baby succulents the same way you care for your other succulent plants. They will go dormant during winter, so the growth will likely be slow until spring.
Don't forget to check out these other winter gardening articles: