Summertime is the best time for hanging out in the backyard. But sadly, that often comes with blistering heat that makes you want to stay inside. What is an outdoor lover to do? Take every opportunity to sit in (and create) some shade, where temperatures are significantly cooler. Here are some fun ways to create more heat-relieving shade throughout your yard this summer.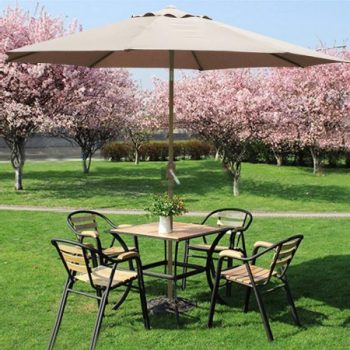 1. Think Outside the Awning
Awnings are great for creating shade anywhere. However, you can get the same effect by creating a colorful pavilion with your favorite flowy fabrics.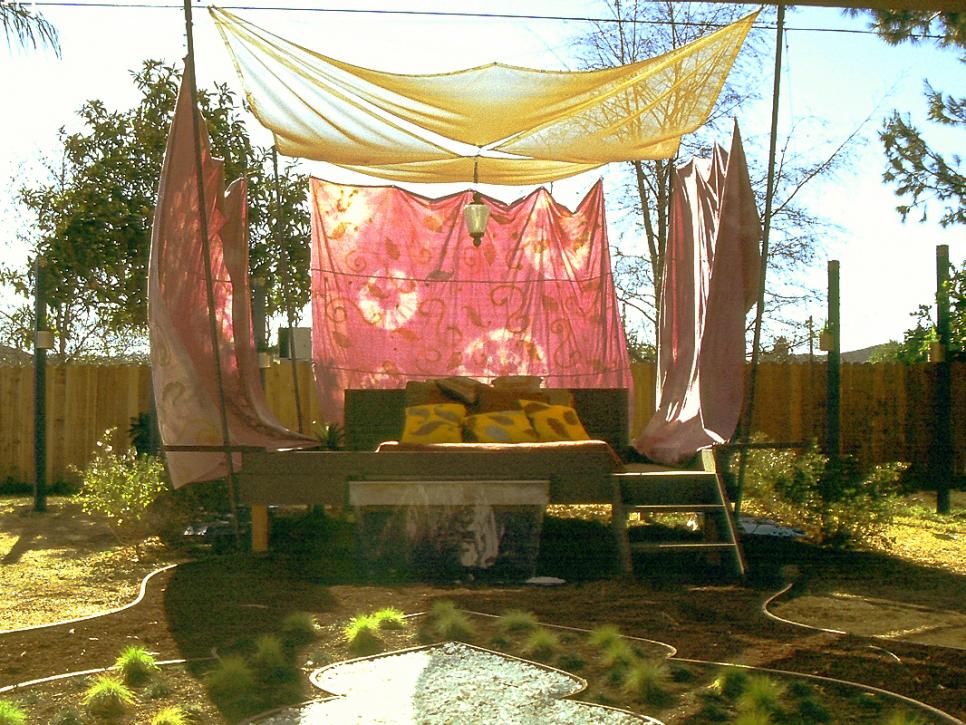 2. A Tranquil Trampoline
Your backyard trampoline can serve as a shady place to lounge. Just shelter it with a privacy wall and/or fabric shade, and you can turn it into a more grown-up paradise.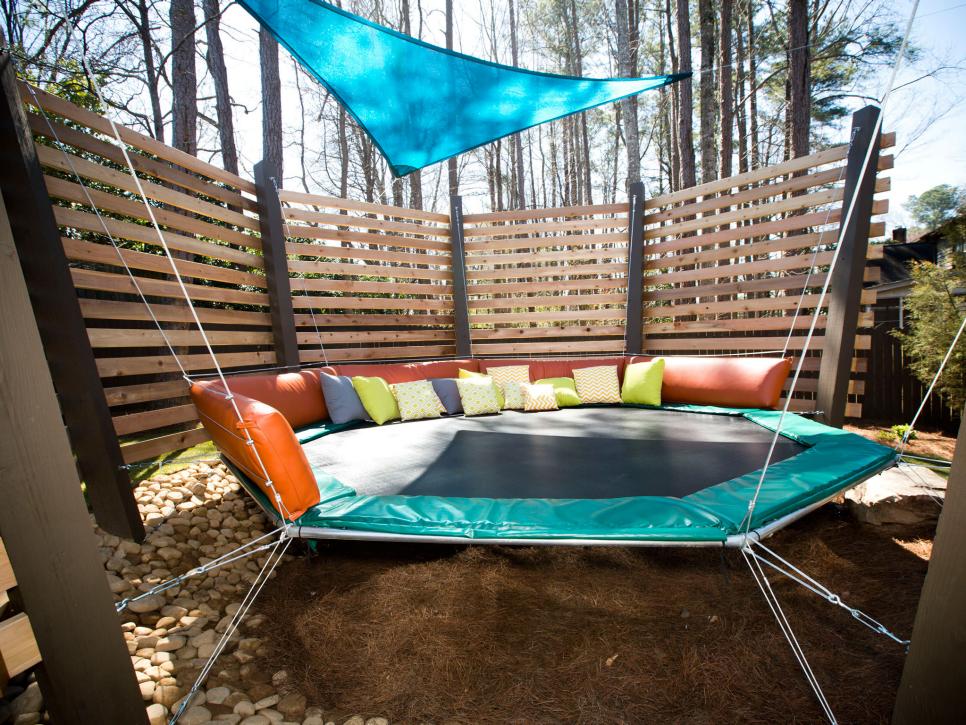 3. Build a Pergola
A pergola offers shade without blocking the light completely. This is especially great if your deck or patio is near a window or door, and you don't want to sacrifice natural light. You can even buy pergola kits to make this a more affordable option.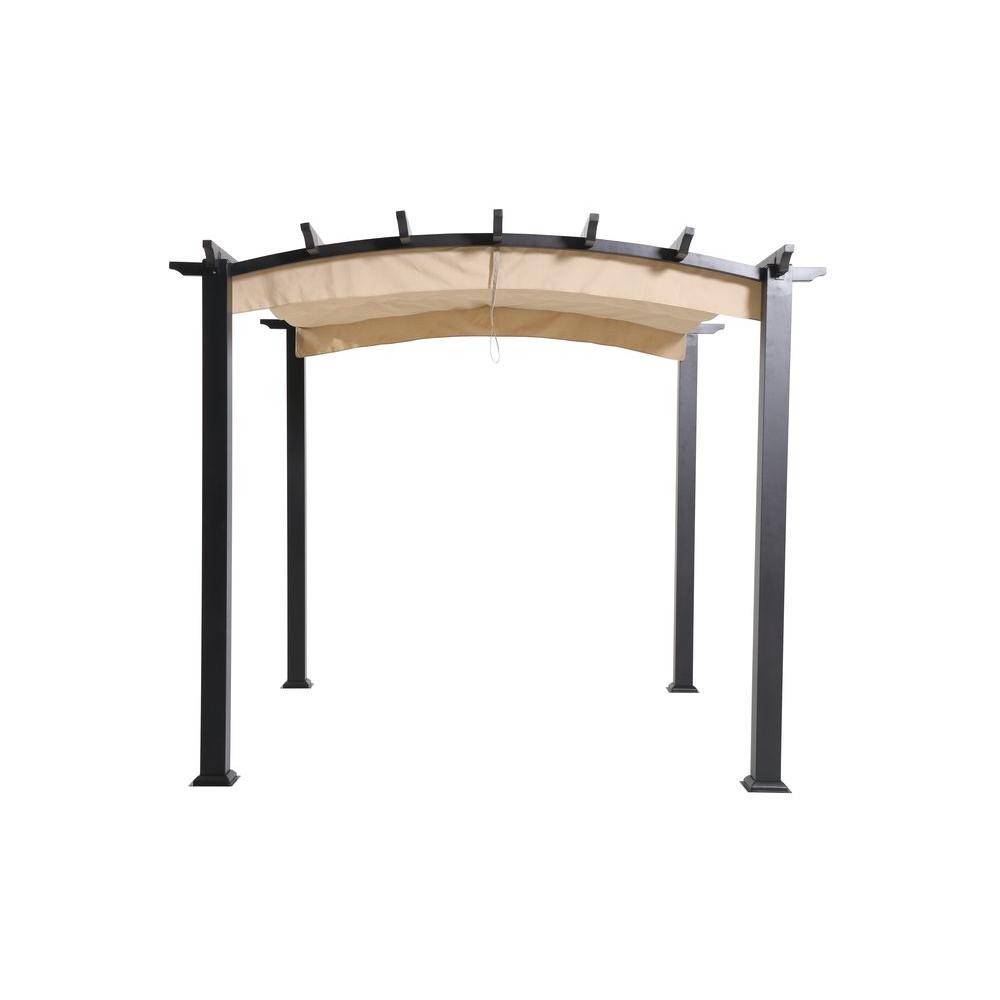 4. Go Sailing
No water required, unless you want to make some sweet lemonade. A sun sail is an economical and attractive way to create some shade just about anywhere. As long as you have something to attach it to, installing it is easy.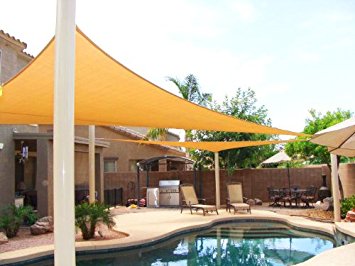 5. Hanging Garden
If you already have a pergola or other structure, why not use hanging baskets for extra shade? You can create beautiful shade with all kinds of flowers and trailing plants. This is a great way to block that afternoon sun from one side of your porch or patio.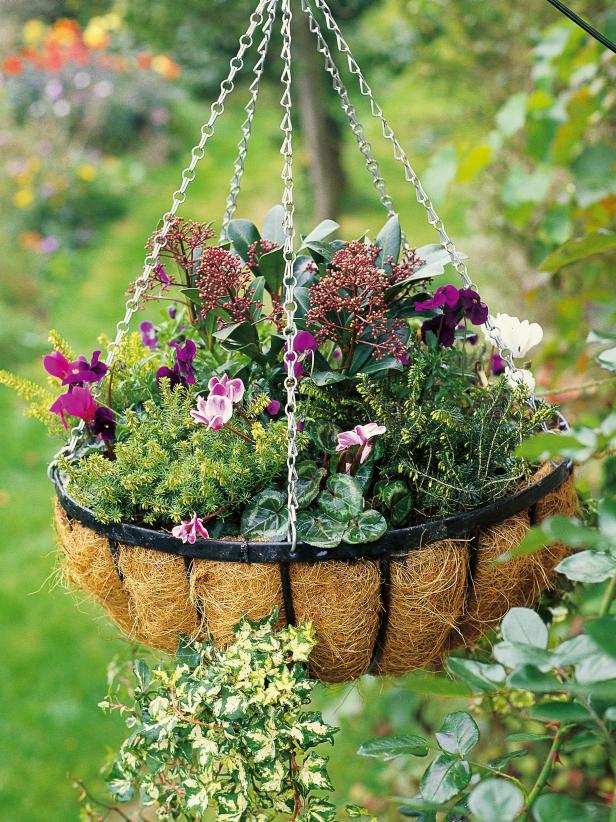 6. Island Paradise
If you can't take off for Hawaii, you can always bring a little bit of Hawaii to your backyard with a tiki style umbrella. These fun shade makers can make your patio feel like another world.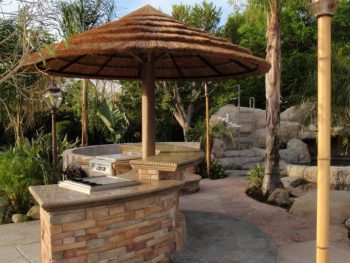 7. Go Native
Why not build a teepee? Let the kids use it as a clubhouse, or toss in some comfy cushions for your own little piece of comfortable shade. This one takes only a few minutes to build.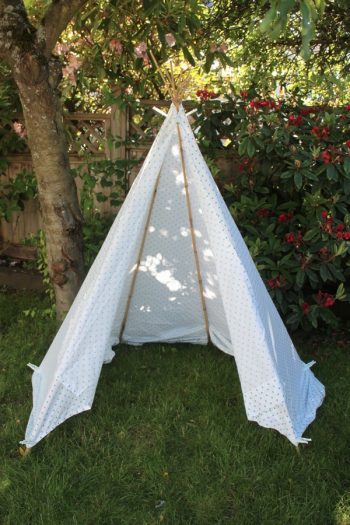 8. Add Shade on the Cheap
Love the idea of a sun sail but want to do it for less? You can use the same concept with an old bed sheet or blanket, or a triangular piece of fabric. And when you're done, just throw it in the wash!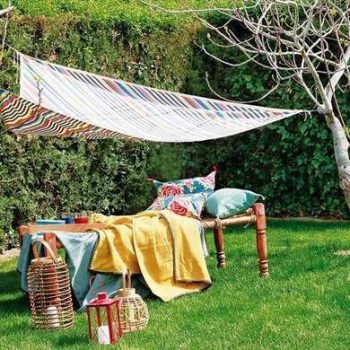 9. Lattice Love
You can buy inexpensive lattice panels at your local home improvement store. Use them to block the sun from one side of your awning, or attach them to an overhead structure. They come in vinyl or wood, and they go up quick and easy!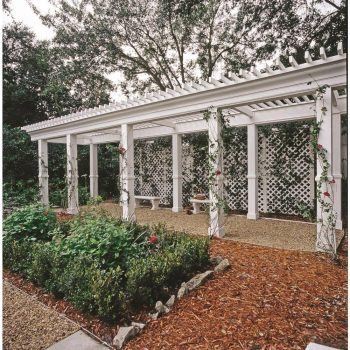 10. Cute Cabana
You don't need a permanent structure to add shade. Try a foldable, portable cabana. If you'll be using it on grass, make sure to get one you can stake down.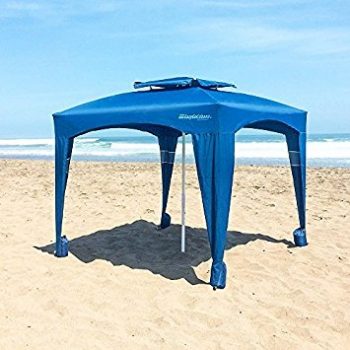 11. A Different Kind of Umbrella
Whether it's your daughter's soccer game or an afternoon out back, sport umbrellas are a great choice for quick shade. Grab a chair and a book, and settle in.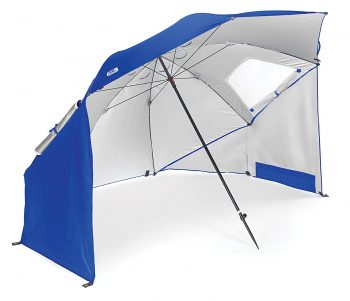 12. Build a Screen Porch
If you really want to bring the outdoors in, try building a screen porch or patio. You'll have shade and a cool breeze without all the bugs. Win-win!