A rock wall is tricky, but if you know the perfect rock wall landscaping plants, you can dress it up right! Let me show you what plants work well for landscaping a rock wall.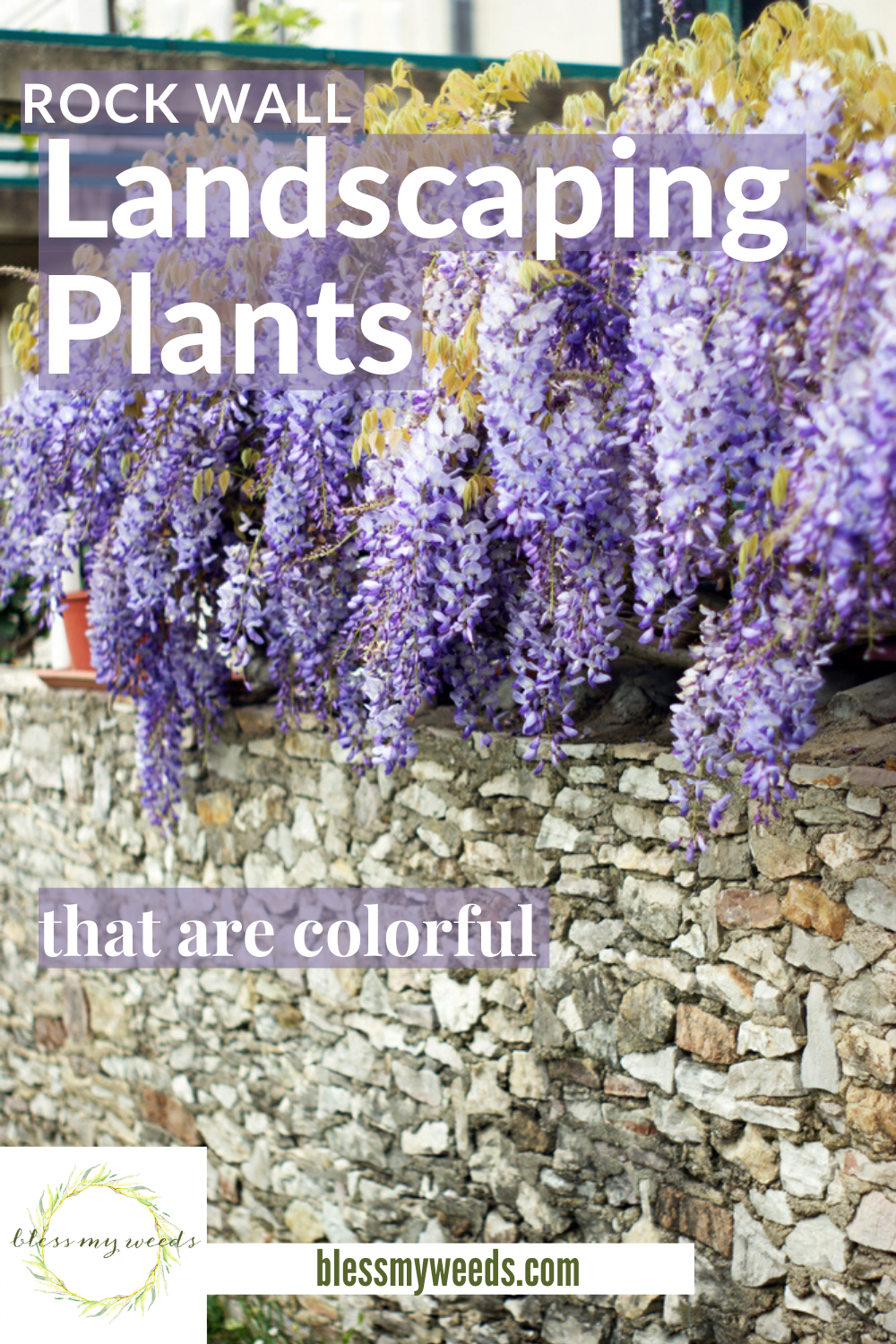 Rock Wall Landscaping Plants
Moss Phlox comes in gorgeous pinks, purple and white. It spreads and cascades beautifully, so it's a great accent for rock wall landscaping.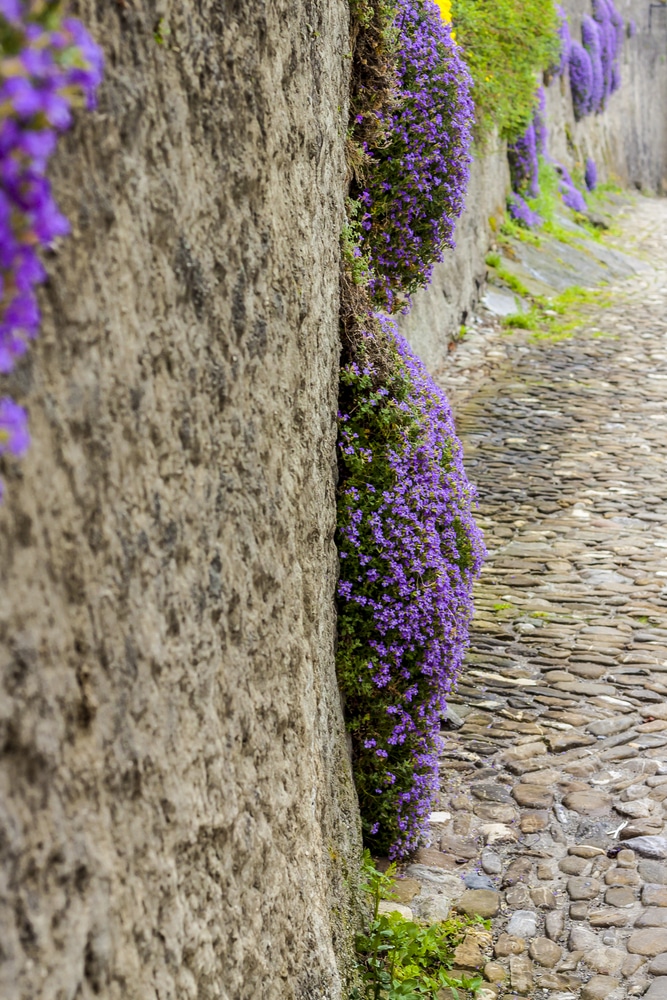 Ivy has an enchanting, timeless charm. These high climbers scale walls 20 feet or higher!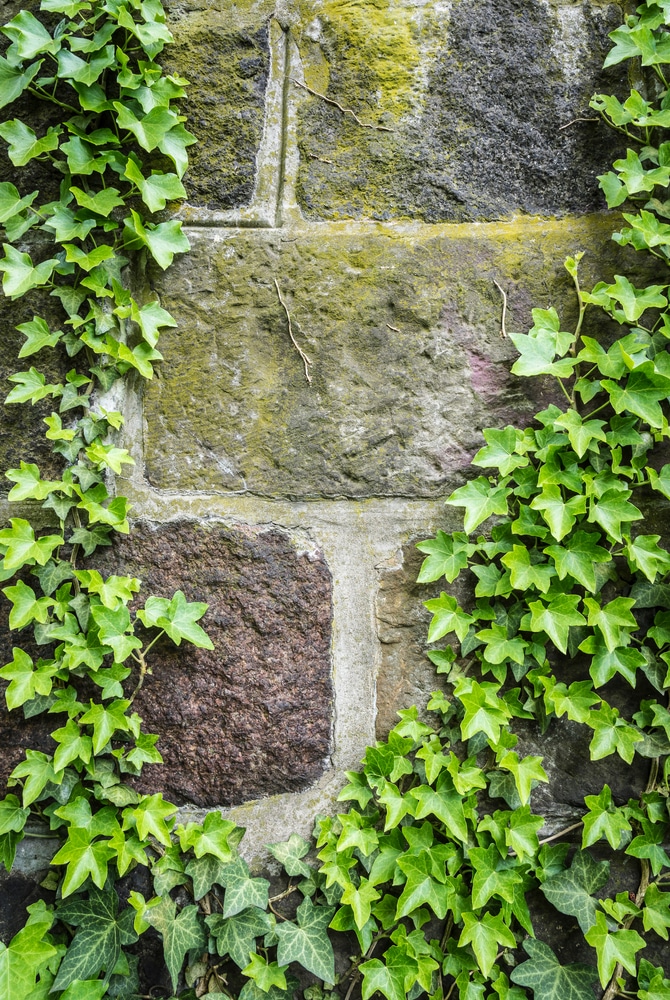 Moss gives a natural, earthy look and is an easy way to green up a rock wall landscape.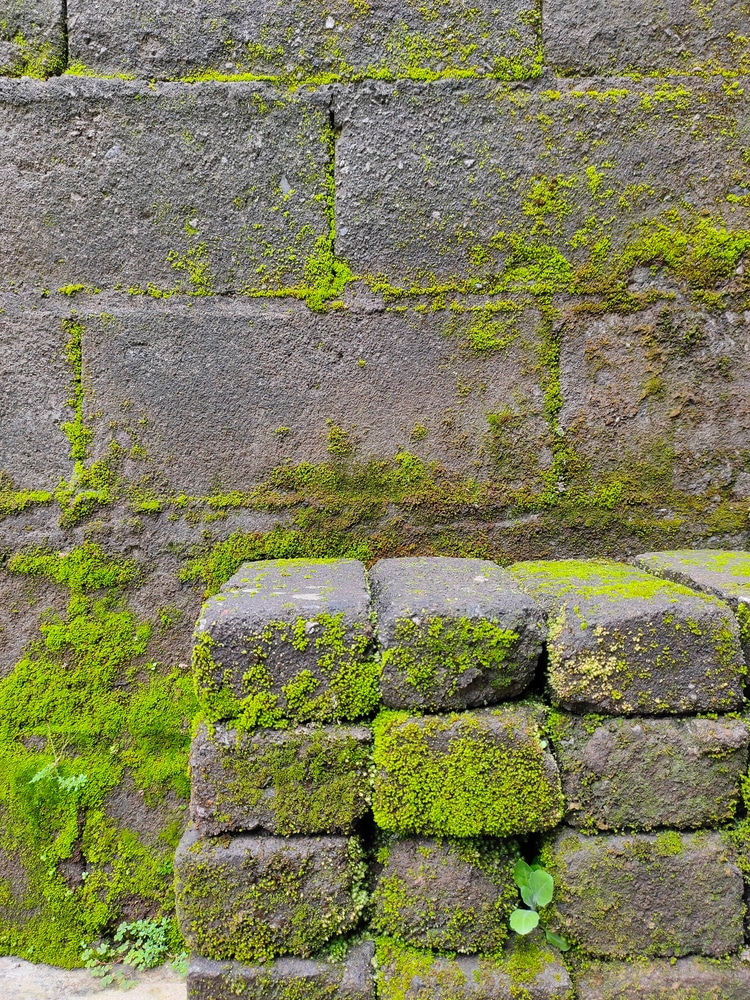 Japanese Forest Grass grows out from rock crags in frivolous tufts. It also adds a sense of softness to the hard feel of rock wall landscaping.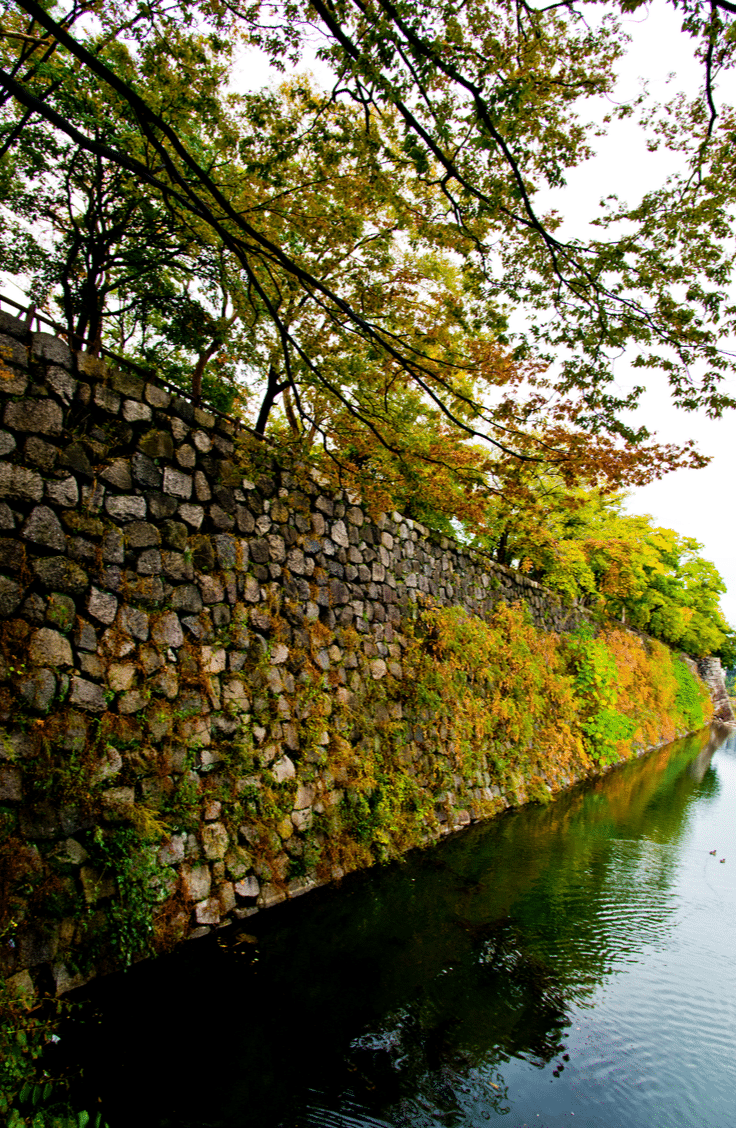 Creeping Thyme is a plant that grows easily among rocks, and as its name suggests, it has the ability to "creep" around its surroundings. This plant is known for a lush, colorful carpet of blossoms.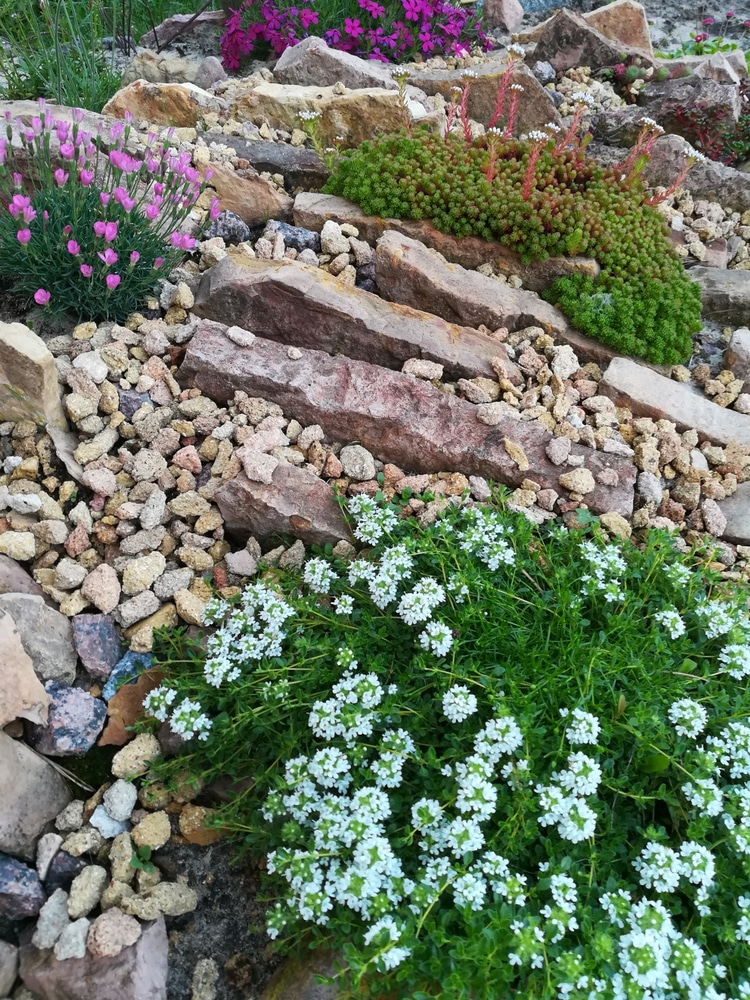 Succulents are sturdy plants that come in so many unique varieties! Be sure to add the pop of life that succulents bring to rock wall landscaping.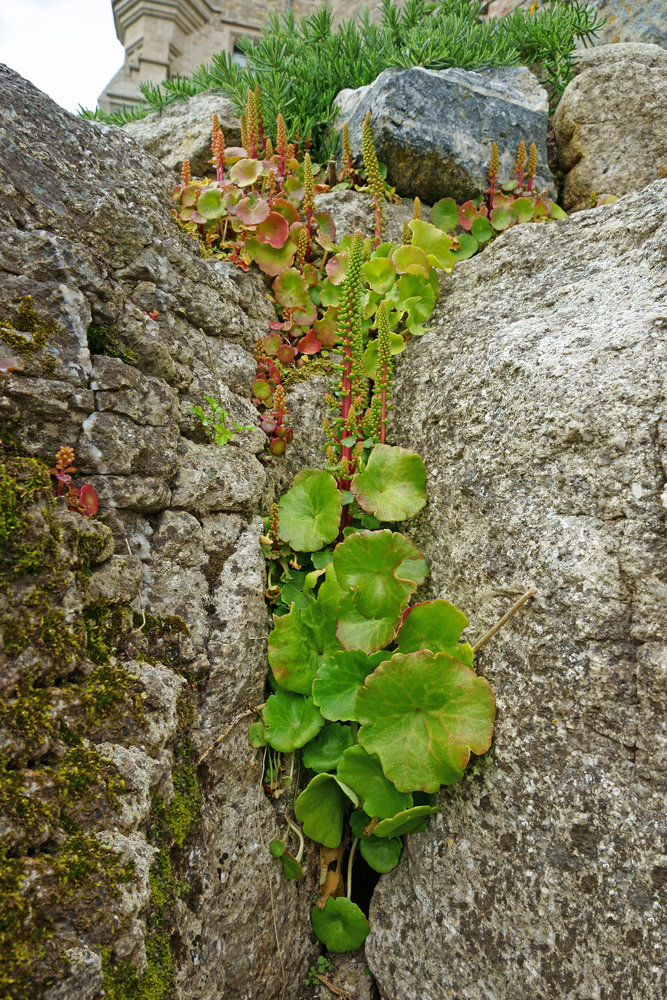 Rock Cress is a cascading perennial that is easy to grow in a variety of soil types. The sweet purple blooms last for several weeks.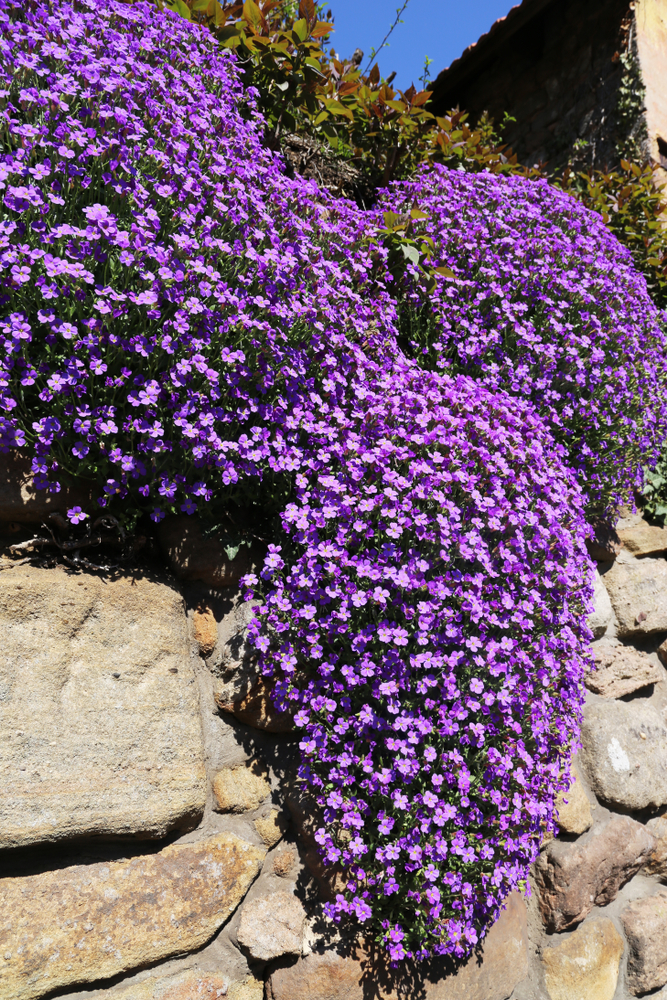 Climbing Hydrangea is a sturdy plant that loves to climb and cling. This plant grows slowly at first but takes off as it ages. And during fall, you'll get the loveliest golden color!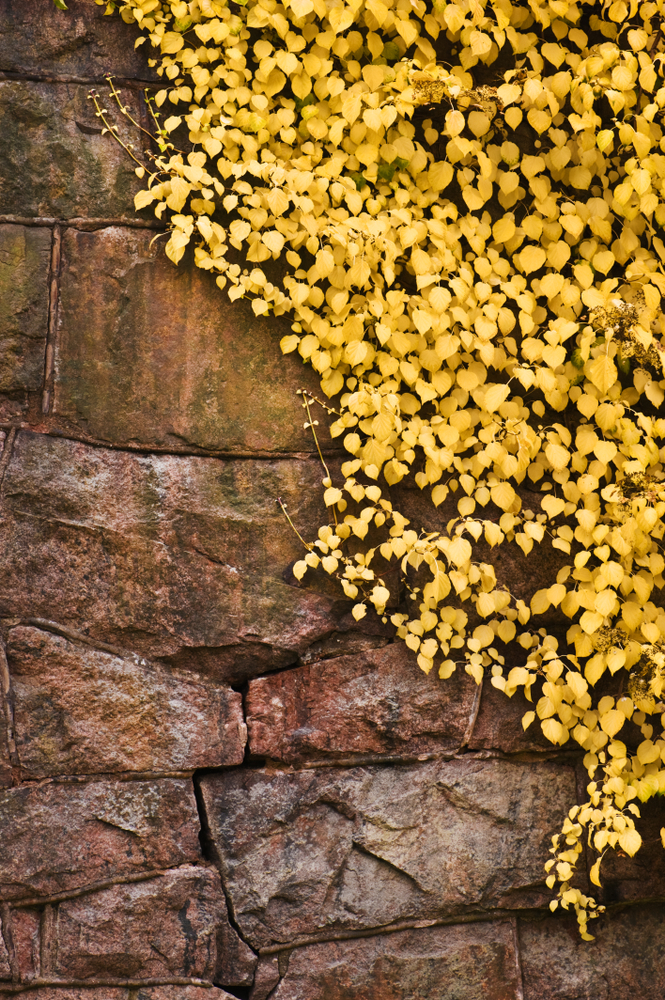 Wisteria functions as either a tree or a vine. In vine form, its twining stems allow it to climb and creep. It boasts fragrant, draping purple flowers in the spring, and is a favorite of many!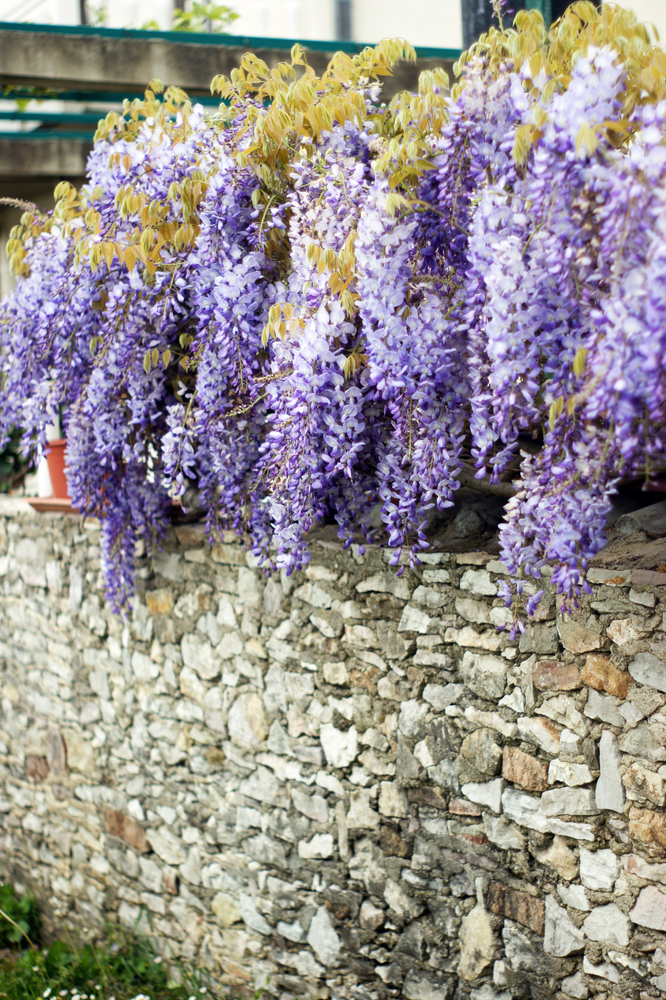 Alyssum really stands out against the subdued tones of rock. This plant grows out instead of up, making it a perfect cascading plant for rock wall landscaping.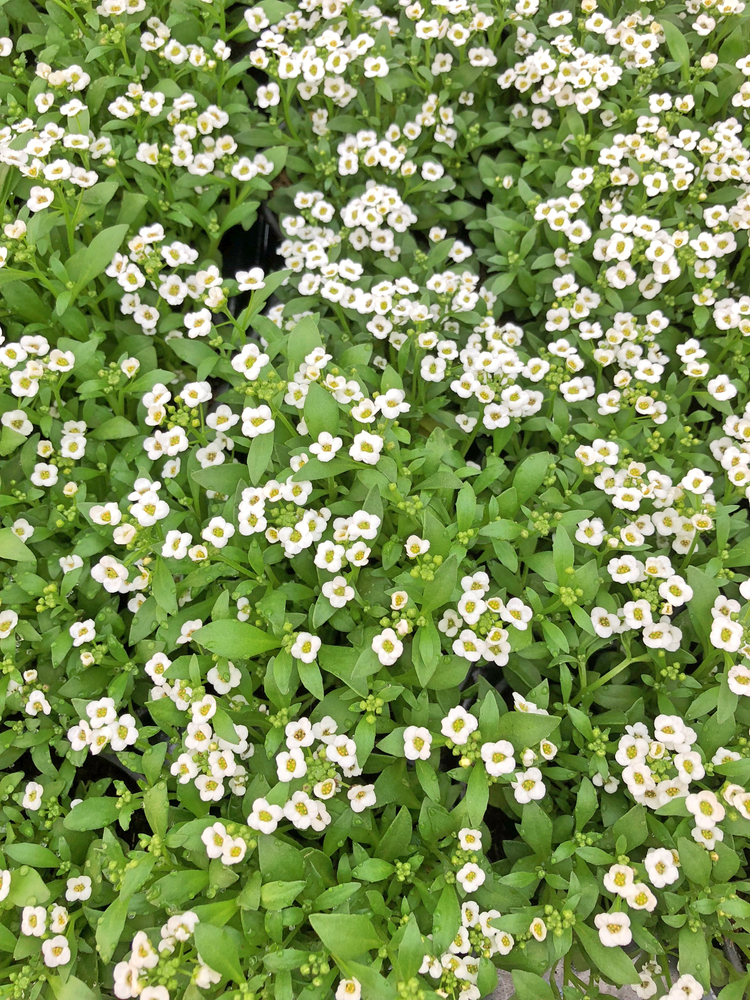 Now that you know how to dress up a rock wall, how about that oft-forgotten side yard? Here are some ideas perfect for a side yard!