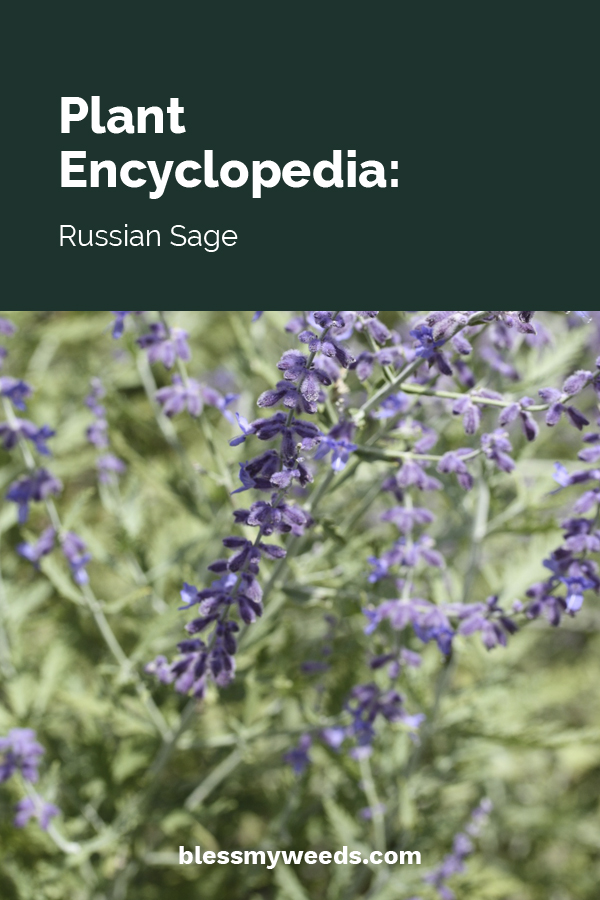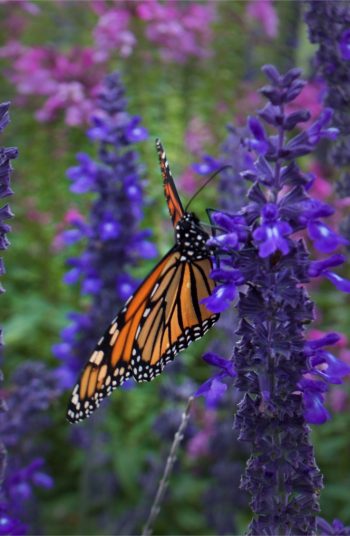 Russian Sage, or Perovskia atriplicifolia, is an aromatic and beautiful plant that resists both deer and pests. The leaves and stems are aromatic, while the purple flowers catch the eye of people and insects alike. This lovely plant is drought-tolerant and a hardy, vigorous grower perfect for Zones 4-9.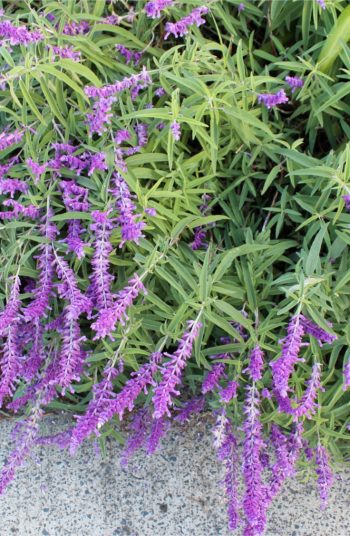 Sunlight Needs: Russian Sage needs an area of full sun in order to grow tall and hardy. Partial sun negatively impacts this plant. 
Watering Needs: Since it is drought-tolerant, the plant does best with minimal watering and prefers well-drained soil. A wet environment is not one where Russian Sage will grow best. 
Foliage: The foliage of this fragrant plant is a lovely gray-green color. The abundant, showy flowers are the perfect shade of purple. The foliage of the Russian Sage grows between 3-4 feet tall, and equally as wide.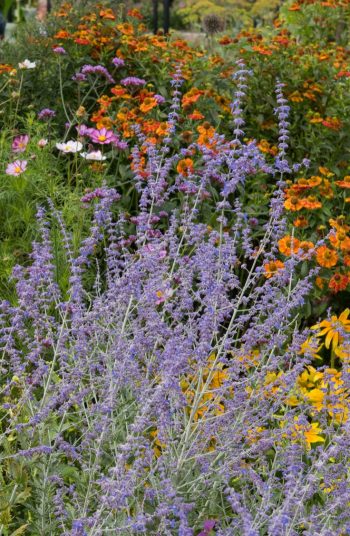 Must-Know Plant Care Tips: Russian Sage is pretty easy to care for, thanks to being heat-loving and drought-tolerant. But the most important must-know plant care tip is that it hates to be wet. A drier, well-drained spot in your yard is best when considering where to plant it. Also, remember to position these plants a good 3 feet apart to allow for the plant's growth.
Plant Problem Solver: Russian Sage creates a woody base as it grows. This woody base should be cut back every year in the Spring. Some gardeners express concern about whether it is required to stake the woody foliage. If you plant it where it will receive plenty of full sunlight, the plant will grow strong and hardy, with absolutely no need for staking. Part sun conditions will yield a weaker plant that is prone to flopping over. 
Pretty Pairings: Pair Russian Sage with other perennials such as coneflower, Butterfly Bush, Aster, and Milkweed. This particular collection will give you a lovely butterfly garden to enjoy all summer long!
Resource: Monrovia