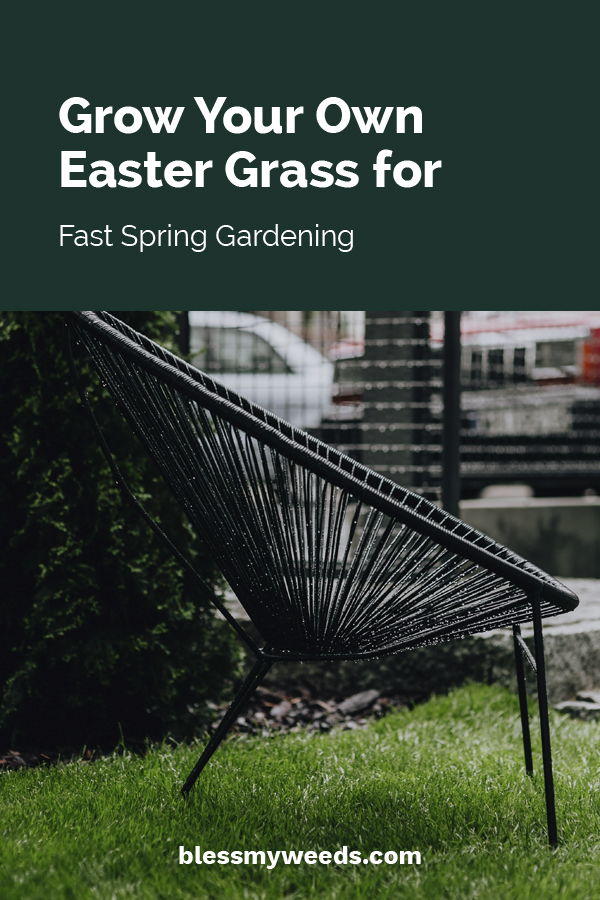 If you ask me, plastic or paper Easter grass is one of the most annoying substances on the planet. Around (and after) Easter time, you'll find it all over the house: on the floor, the furniture, in your kids' rooms, and of course…wound around your vacuum brush roll. You might spend weeks picking this stuff up. While you might think Easter grass is a necessary evil if you have kids, it doesn't have to be that way. In fact, we're about to rescue you from the eternal battle of fake Easter grass — by showing you how to grow your own. That's right — real grass that stays put. Your kids will love it. And the best part? It's a cinch to grow.
1. What You'll Need
All you need for this fun little project is a plastic easter basket (one without holes — more like a small bucket), 2 cups of wheat grass seed, and some soil — just enough to fill the basket almost all the way. And obviously, for each basket you'll need a complete set of the above ingredients.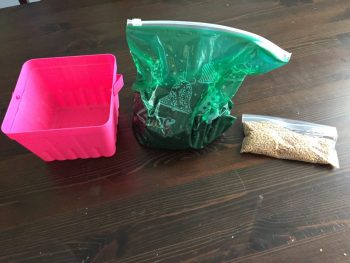 2. Soil & Seeds
First, fill the bucket about to the top with your soil. Then simply sprinkle the grass seed over the top. You don't need to bury the seeds, just make sure they are spread pretty evenly.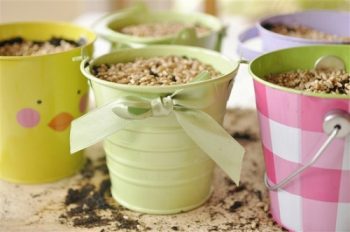 3. Water & Sunshine
After sprinkling your seed, all you need to do is add water until you can see it rising, and can tell that the soil is totally immersed. You shouldn't need to add any more water after this point. The soil will soak up the water just fine. Next, cover the bucket with plastic wrap, leaving it kind of loose. This will create humidity for germination. Place there bucket in your sunniest window, and your seeds should sprout in about 3 or 4 days (it might take longer if you don't have a very sunny spot). Once you have tiny blades of grass, take off the plastic wrap and let the grass grow until you like the height. Now just fill your baskets with candy!
Grow more this Spring with these Spring gardening projects: